GROCERY DIVISION
The Grocery Division is always looking for good members!

Josh Graves
Business Agent for Grocery
Office: 602-272-5571 ext 143
Cell: 623-262-1574
Fax: 602-272-3744
Email: josh.graves@teamsterslocal104.com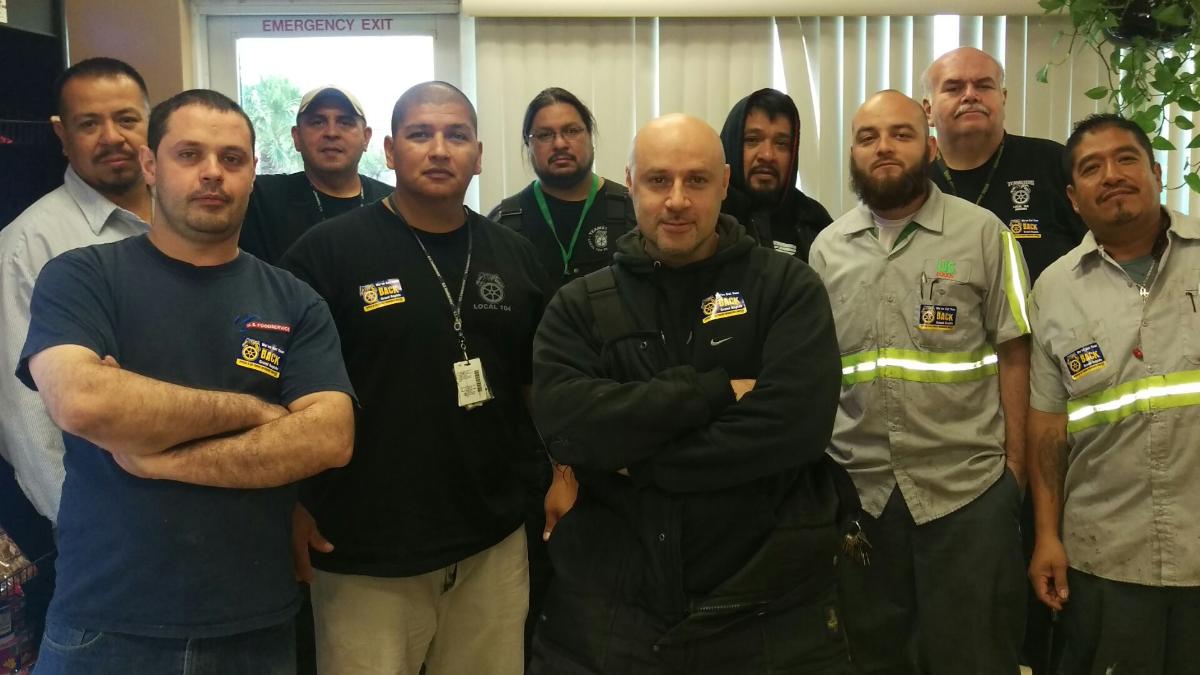 US Foods members supporting their brothers in Grand Rapids, Michigan by wearing stickers "We got your back."
Safeway drivers who participated in the National Truck Rodeo representing for the Teamsters:
Russell Medigovich, Mike Jayo, Cary Martin, Dave Brown, Doug Barilleaux, & Dave Niles
US Foods – There are notices posted from the NLRB for board charges that US Foods agreed to the sign settlement for not providing information to the Union, delaying the information to the Union, and agreed to bargain over the effects of this behavior. Damasus Hardin was reinstated after ruling from arbitration on November 18, 2014. This was a big win and due to this ruling US Foods settled and reinstated Bernie Benitez also on December 7, 2014. I hope US Foods learns from this, but I am glad to get two Union members back to work before the Holidays.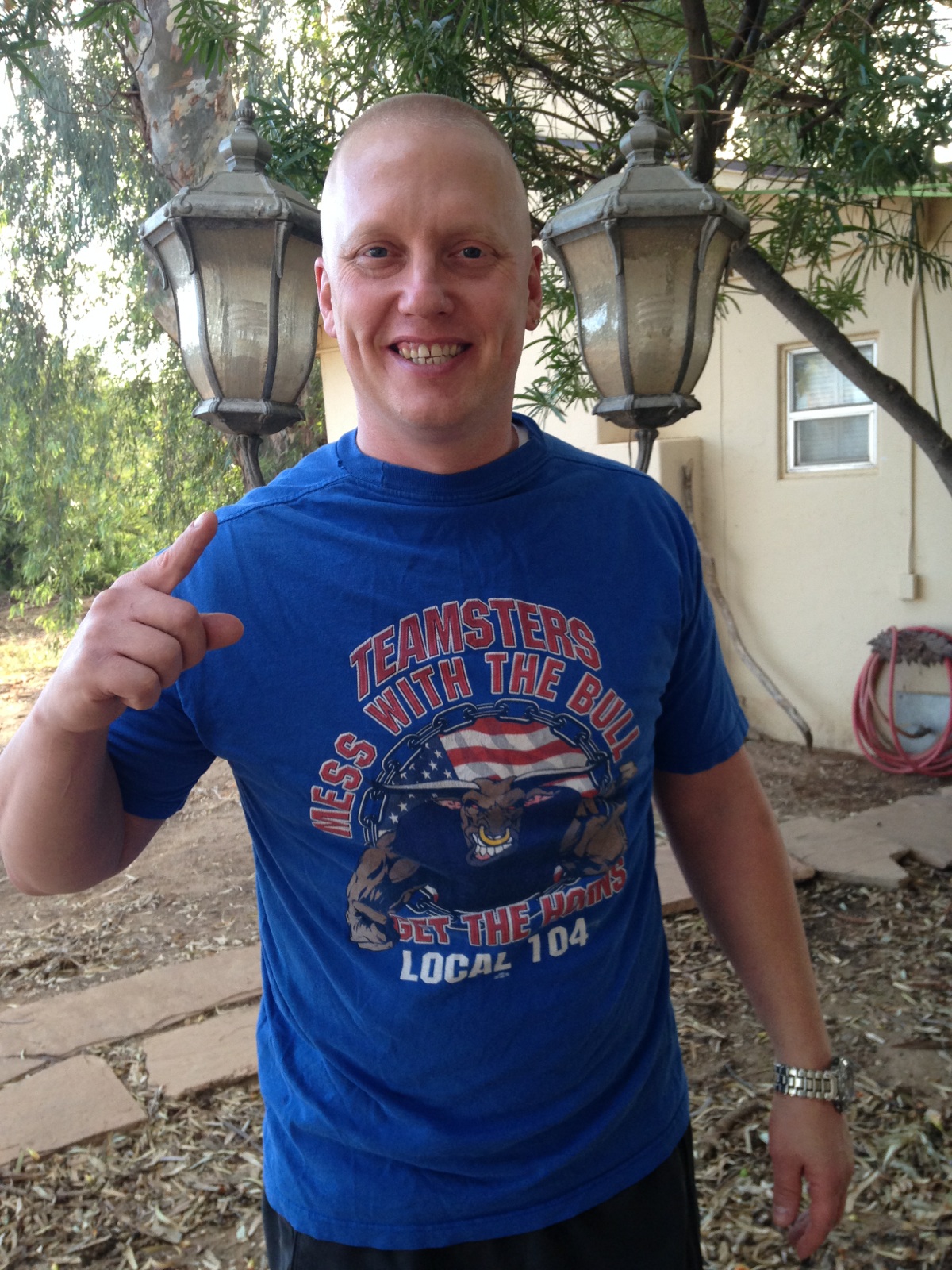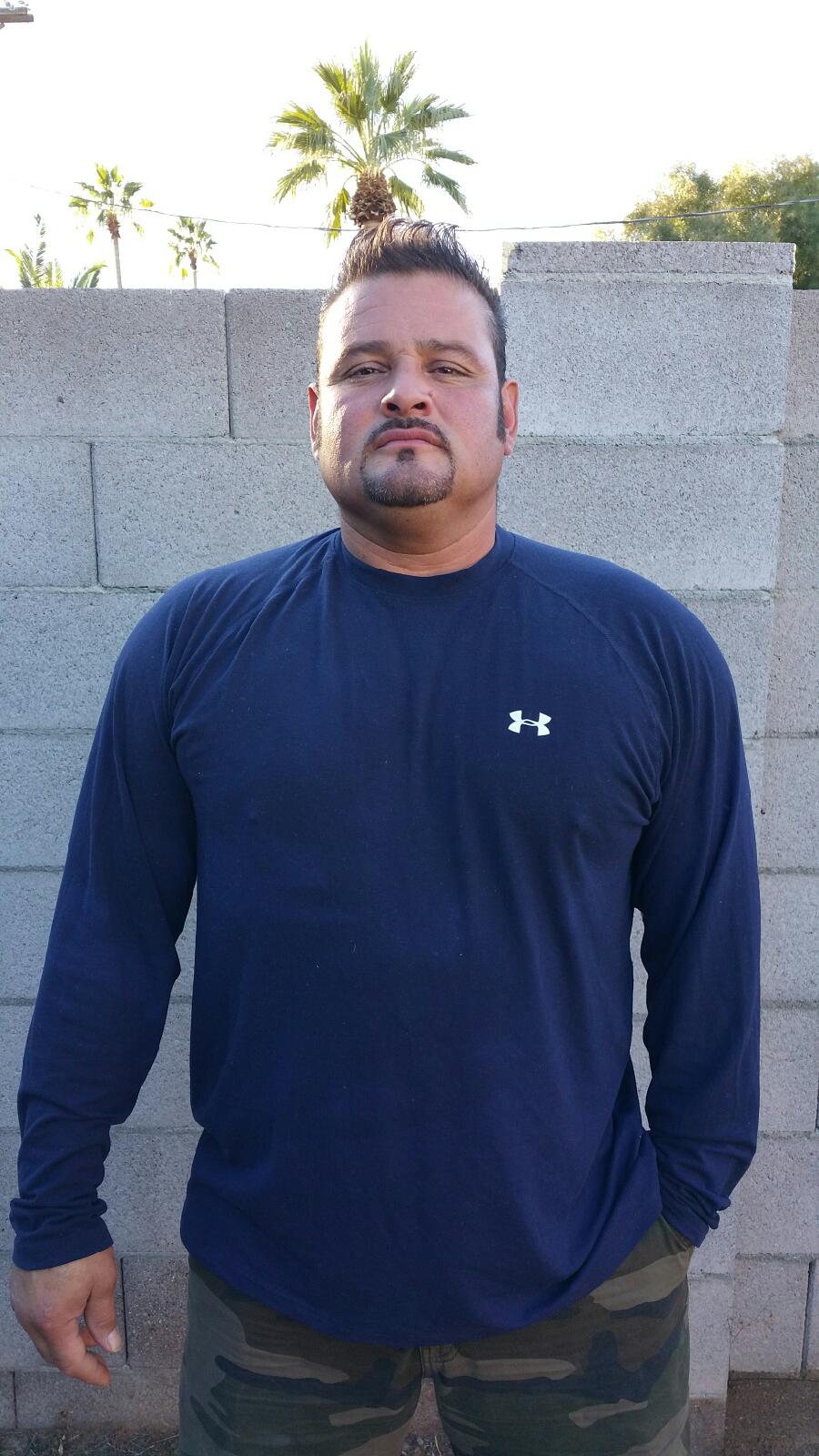 Damasus Hardin Bernard Benitez
Ruan/Fry's – I will be having the members count the ballots for the Steward election on December 16, 2014 in the drivers room at 10am. Any member that would like to attend feel free to be there. Also, you will no longer be forced to use your paid time off when calling in, it will be your choice.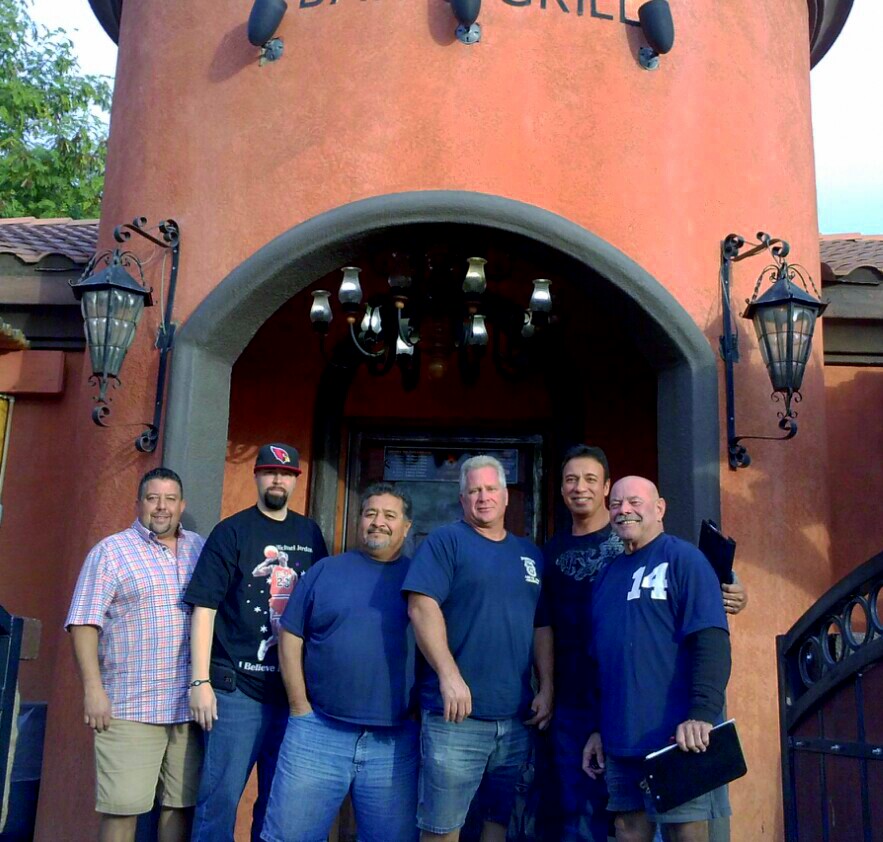 "
Ruan/Fry's stewards (from left to right) Jim Martelli, Ruben Murillo, Steve Hoopingarner,
Lou Bautista, and Gene Roberts at a steward meeting on December 6, 2014.
Our stewards are best when they work together and have each others back.
These stewards do a great job communicating and working together to represent the membership."
Southwest Ambulance – I have requested everyone's wage rates with the new contract and found several errors and I have met with the Company on December 5, 2014 to discuss. I hope to have this fixed and any back pay paid soon. If there are any questions feel free to give me a call.
Safeway – The Union Industrial Engineer will conducting a time study on Jan. 19th thru the 23rd. I hope we can get some areas fixed with this audit. I encourage the warehouse members to turn in delay time whenever a task or incident happens that is not figured into the system. If the Company does not give legitimate delay time please get with a steward and file a grievance.
GSF – All the time standards have been updated and all recommendations form our IE have been implemented as of November 23, 2014. Any issues that arise we will address and do our best to fix.
UDA – Grant Granville(steward) will be passing out copies of the new contract and I would like to thank Grant for his help negotiating the contract.
Safeway Milk – As always it has been quite out there but looking forward on meeting new management team. I would also like to congratulate Jerry Dean on retiring with 25 years with Local 104.
Ruan/Holsum – I hope to start negotiations around February or March, so please look for posting for proposal meetings on the Union Board.