Benefits
Western Conference Teamsters Pension Trust
(Southwest Administrative Office)
Pension Field Services Conducted
1st and 3rd Tuesday of the Month
They can be reached at
866-648-6878
-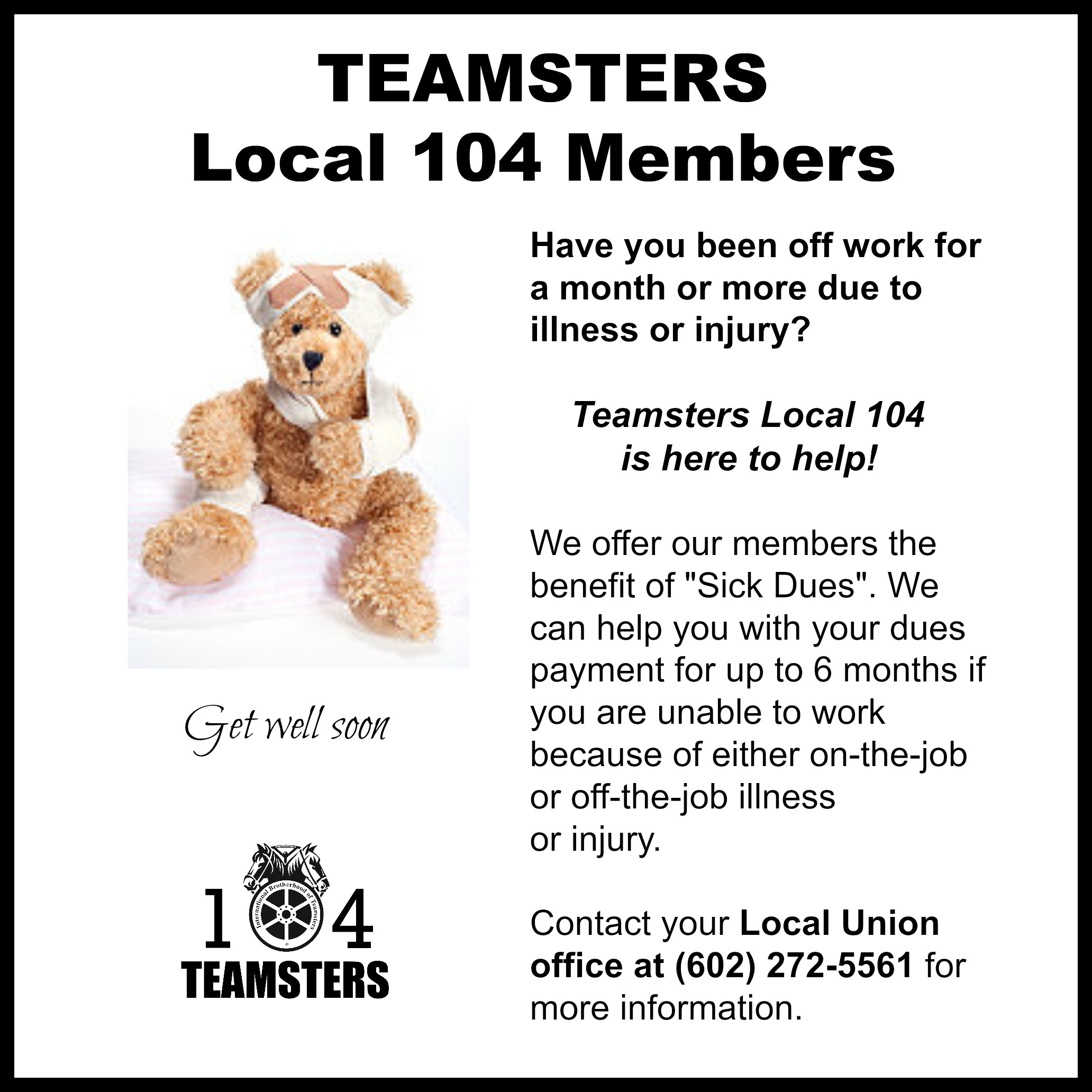 Teamsters National 401(k) plans
Lost your job and need help paying your Cobra premiums? Or, completed nione months of the premium reduction and need help paying your Cobra premiums?

Consolidated Omnibus Budget Reconciliation Act of 1985 (COBRA) helps workers and their families by providing the right to purchase group health insurance under certain provision. For more information about COBRA please visit their website www.dol.gov/ebsa/COBRA or call them at 1-866-444-3272.
See the flyer HERE
If you are unemployed or are curious about unemployment benefits please go to this site for more information.
People covered under Southwestern Teamsters Security Fund - Plan 4
Southwest Service Administrators
Southwest Service Administrators Inc.
Page Last Updated: Jan 12, 2016 (09:28:59)