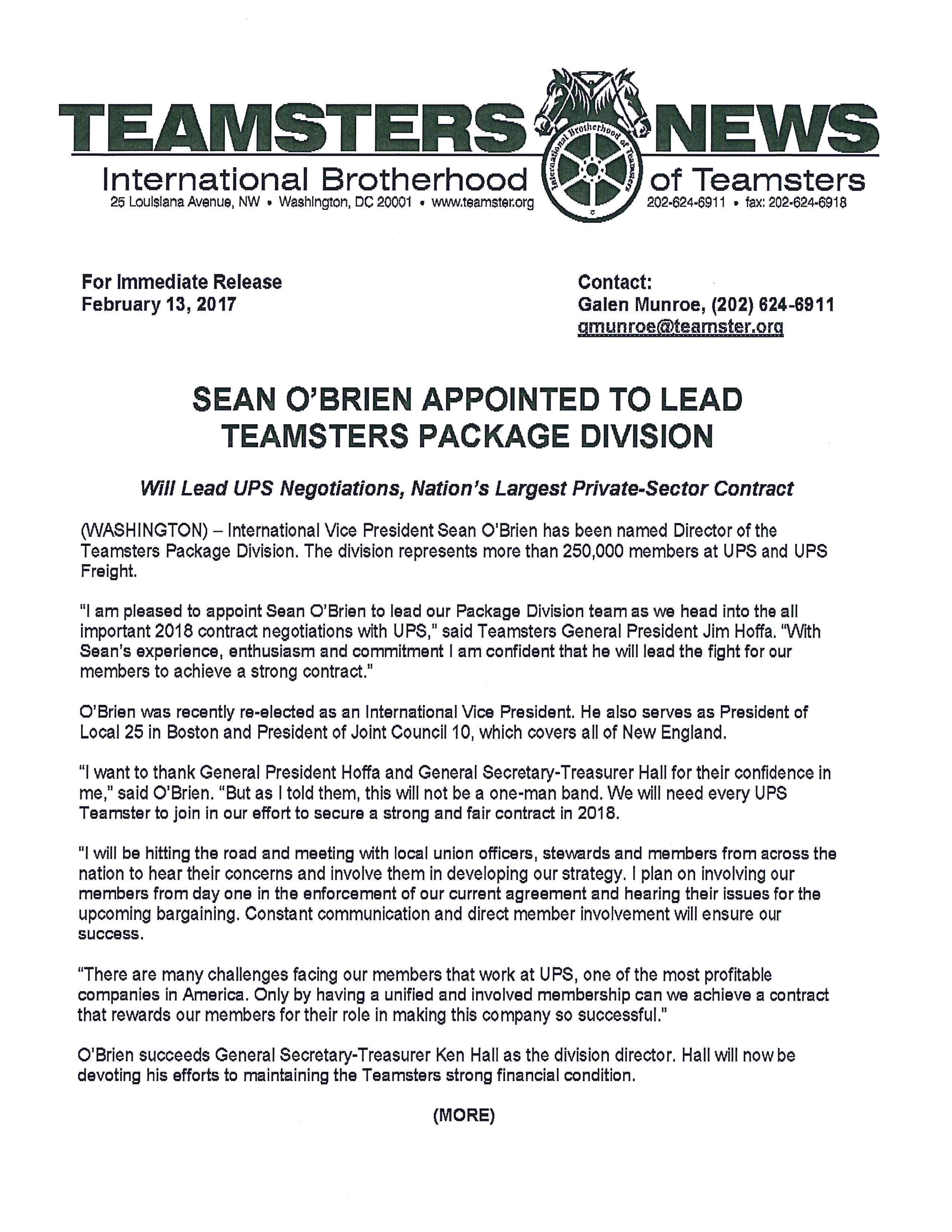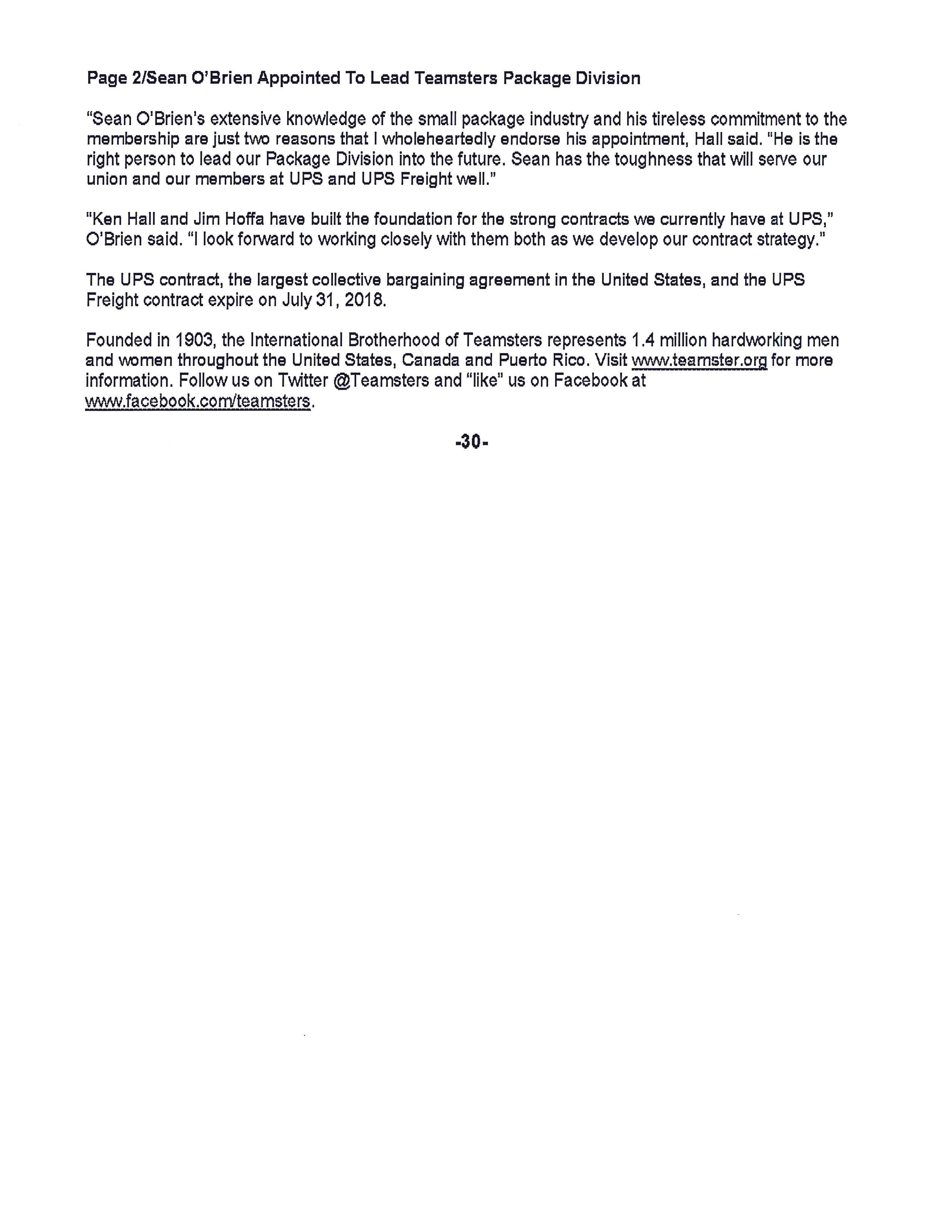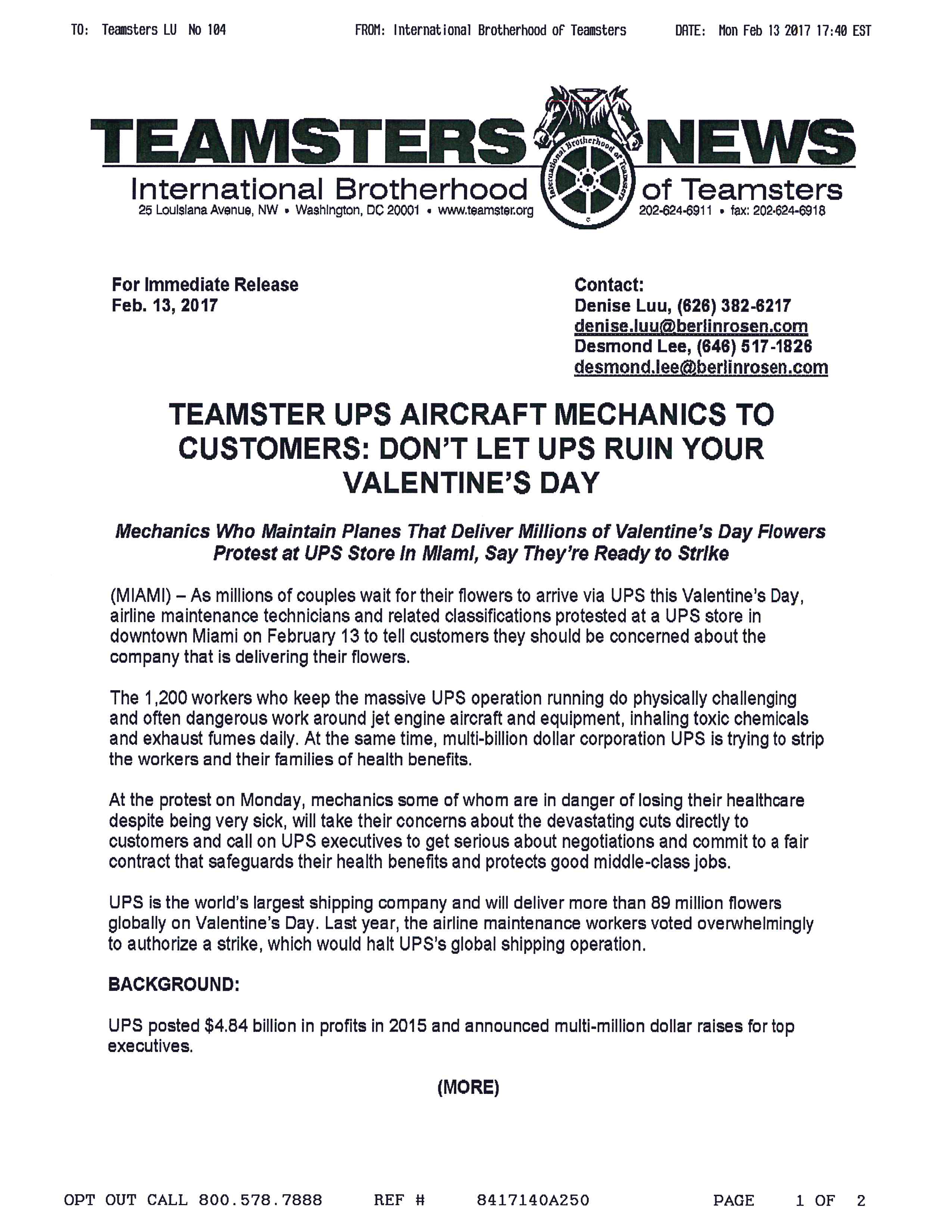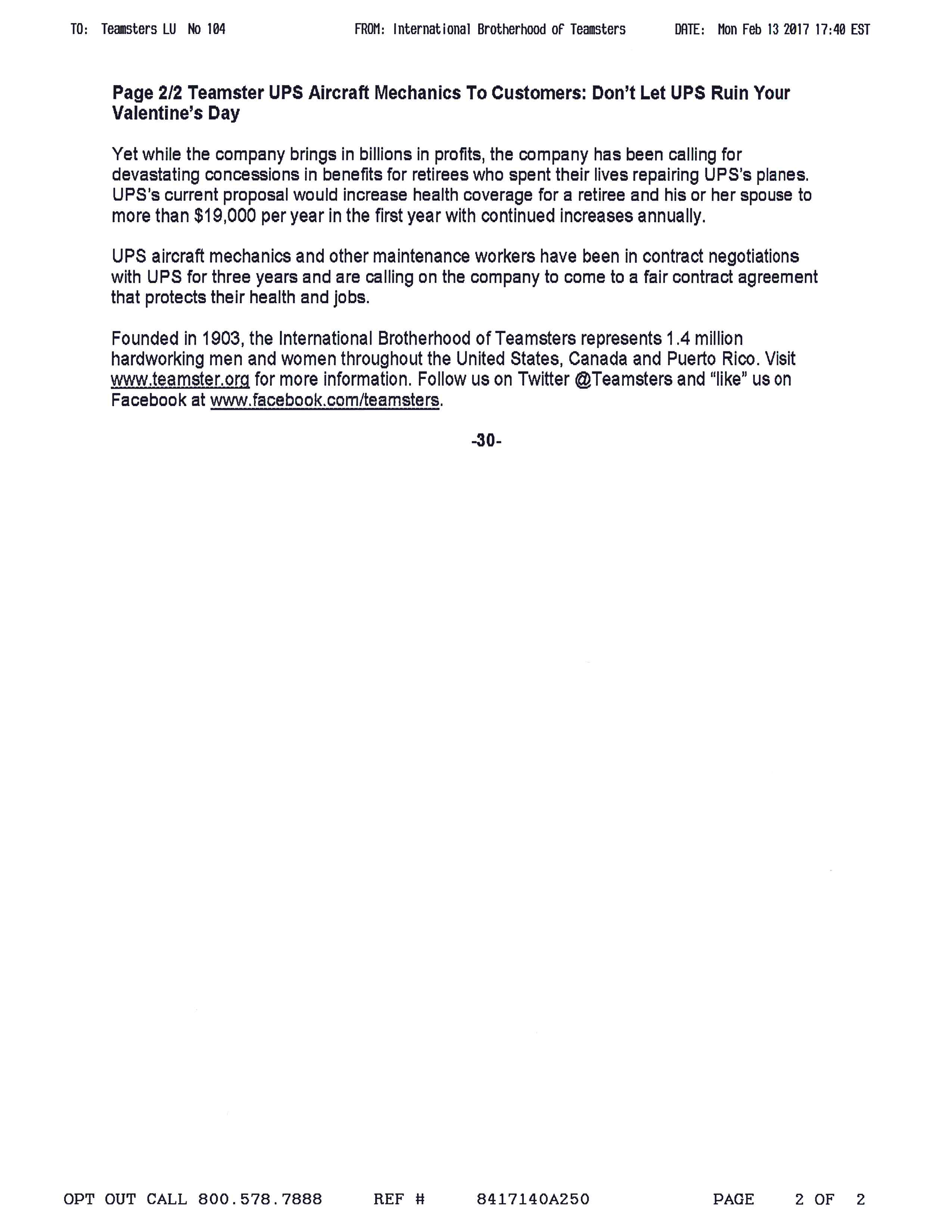 WE WERE THERE.
Local 104 representing Arizona telling Alec to
GO HOME!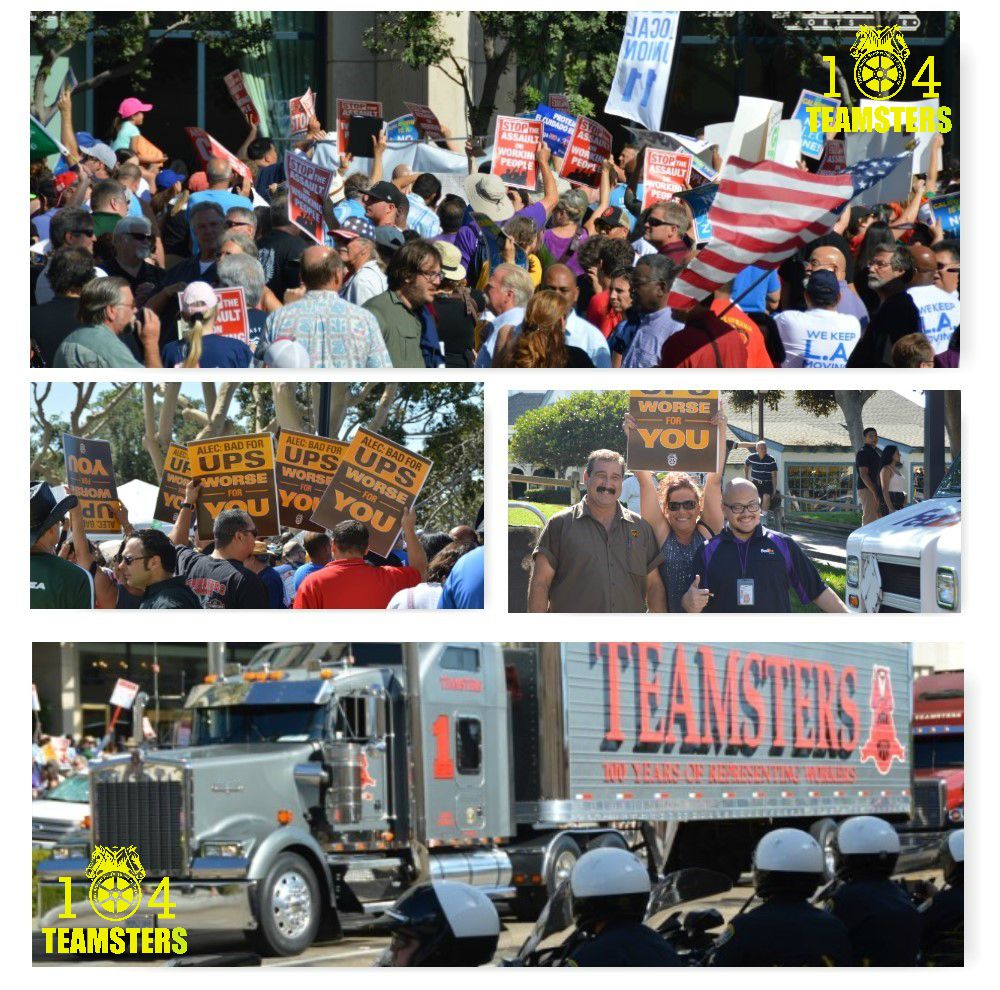 The UPS Agents at Teamsters Local 104 are pleased to announce we have embarked on our "D.R.I.V.E. - The UPS Desert Tour". The purpose of this tour is to get out to all the UPS facilities across our state to communicate with our members on a face to face basis, provide information about our new contract and follow up to ensure all members have received appropriate information and resources about their new Western Region Teamsters & Local 177 Healthcare. Additionally, we are building participation in our DRIVE Program (Democrat-Republican-Independent-Voter-Education) and we are internally organizing new members to keep our union strong at UPS.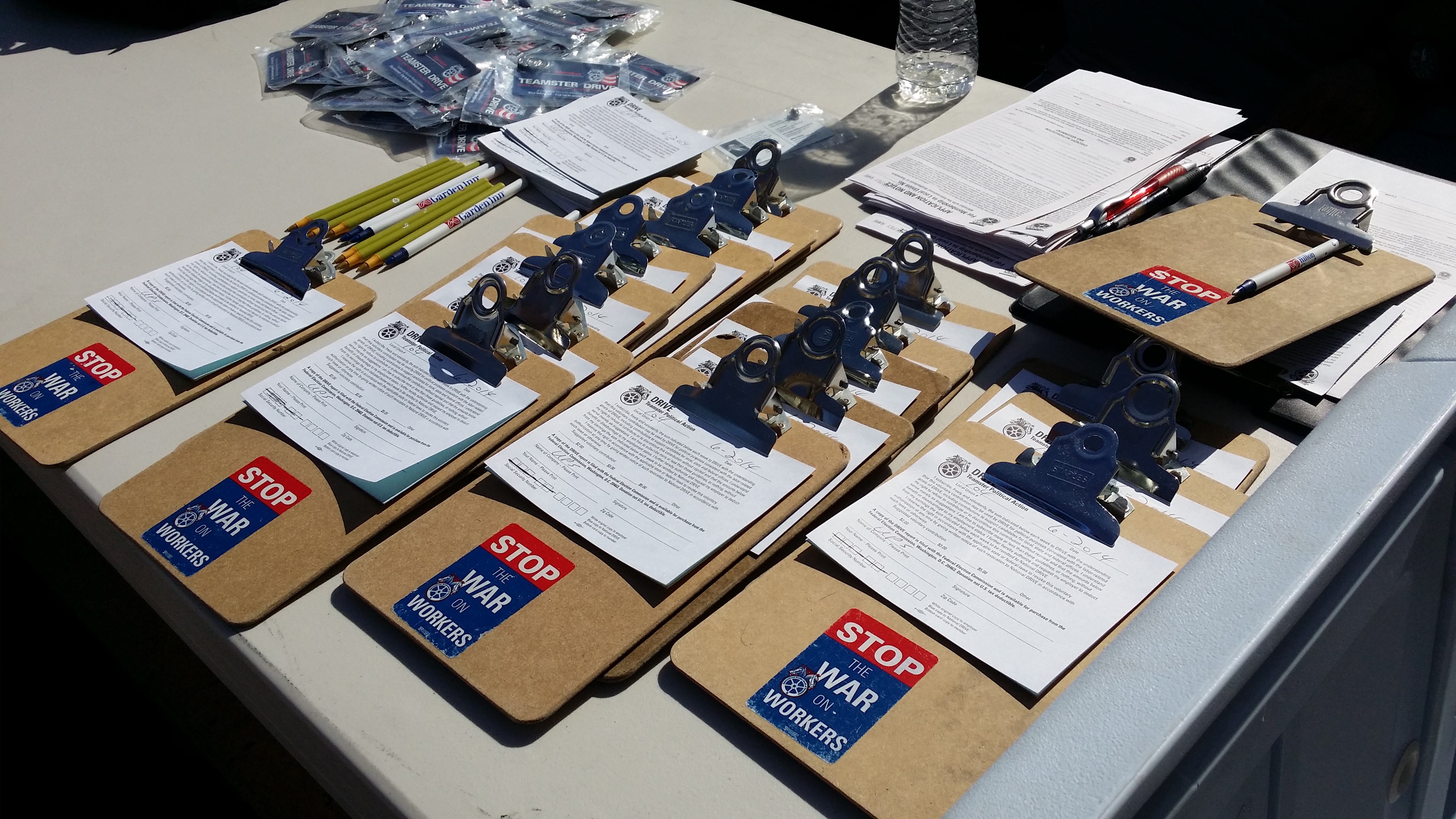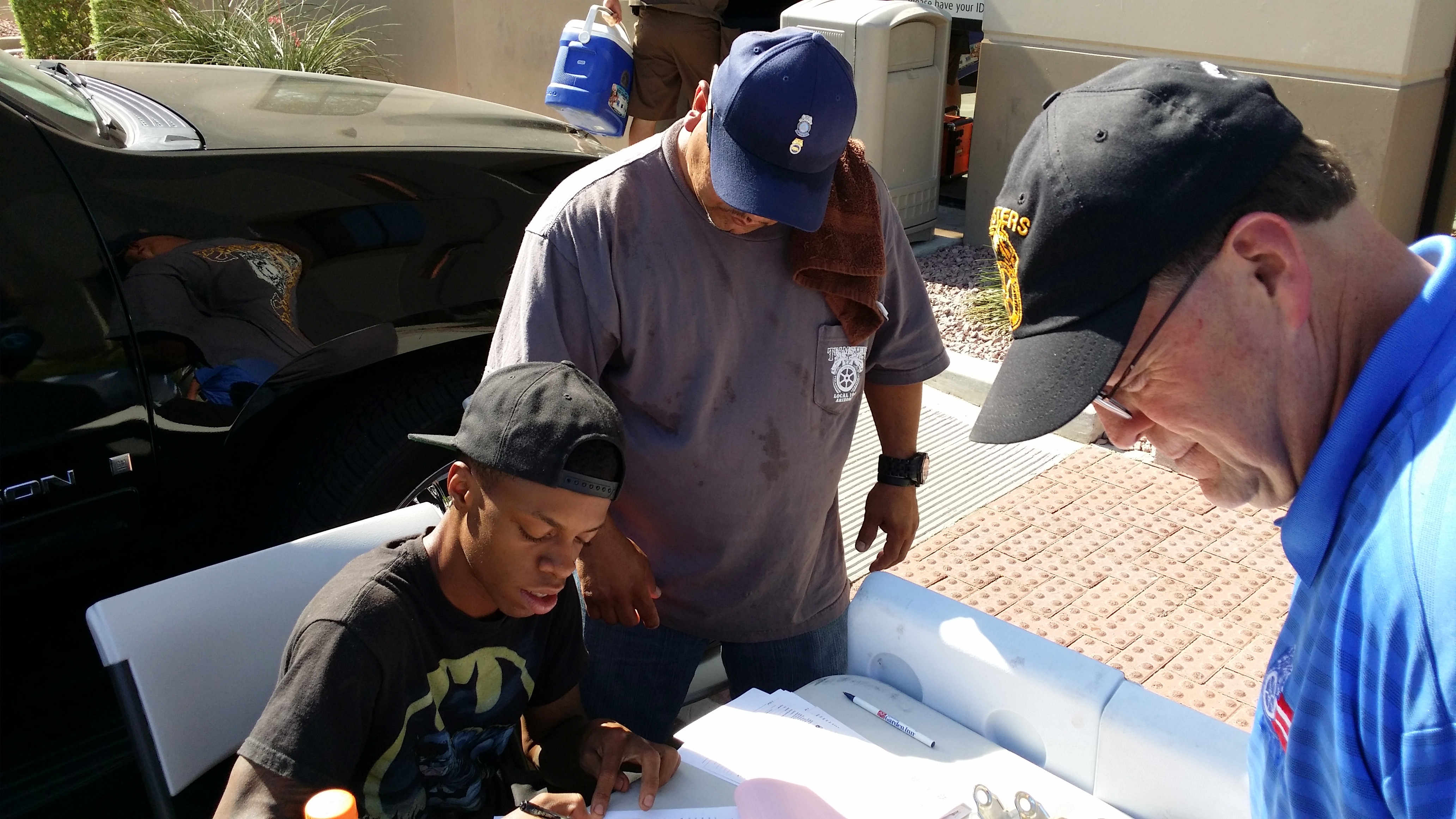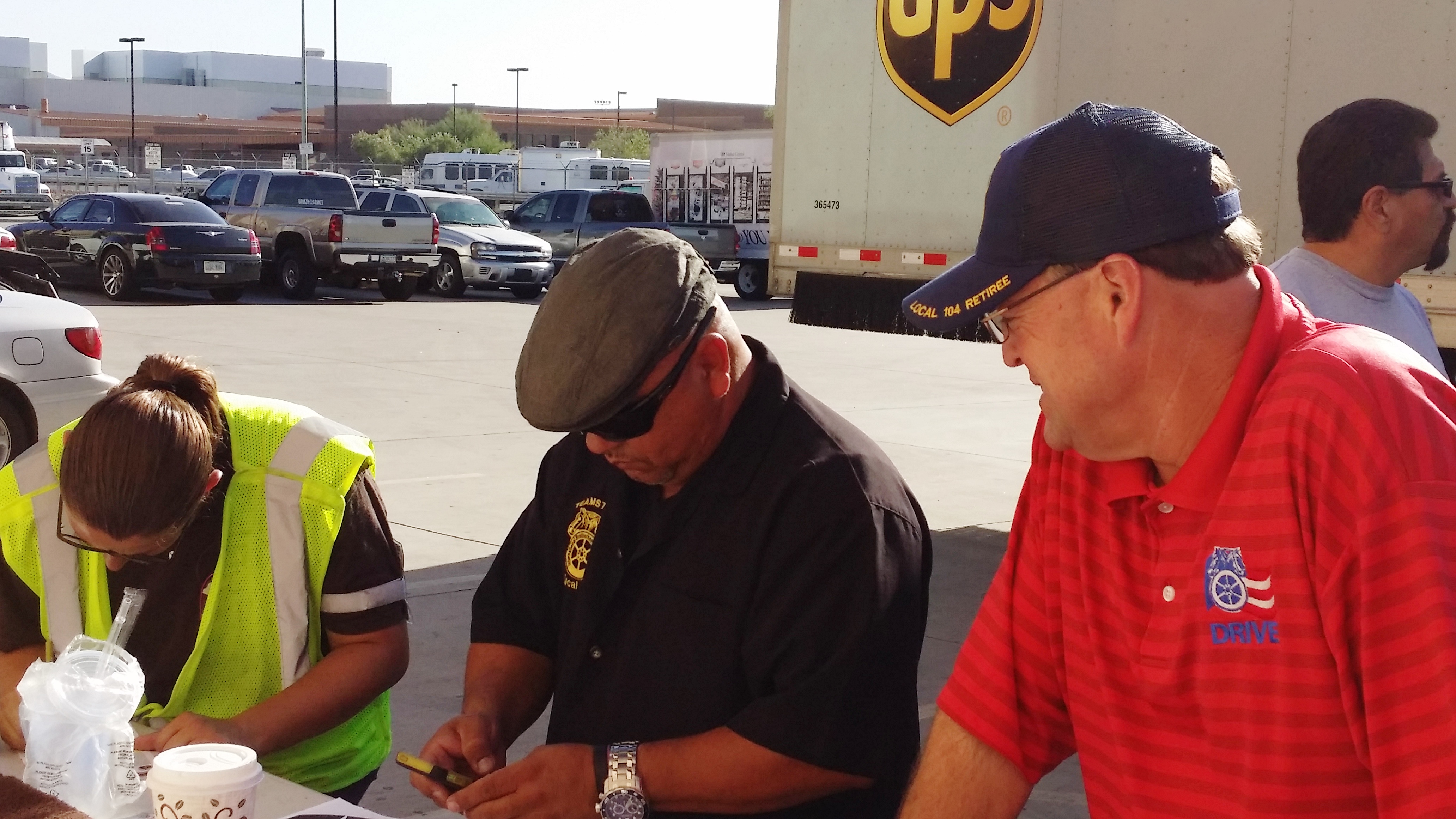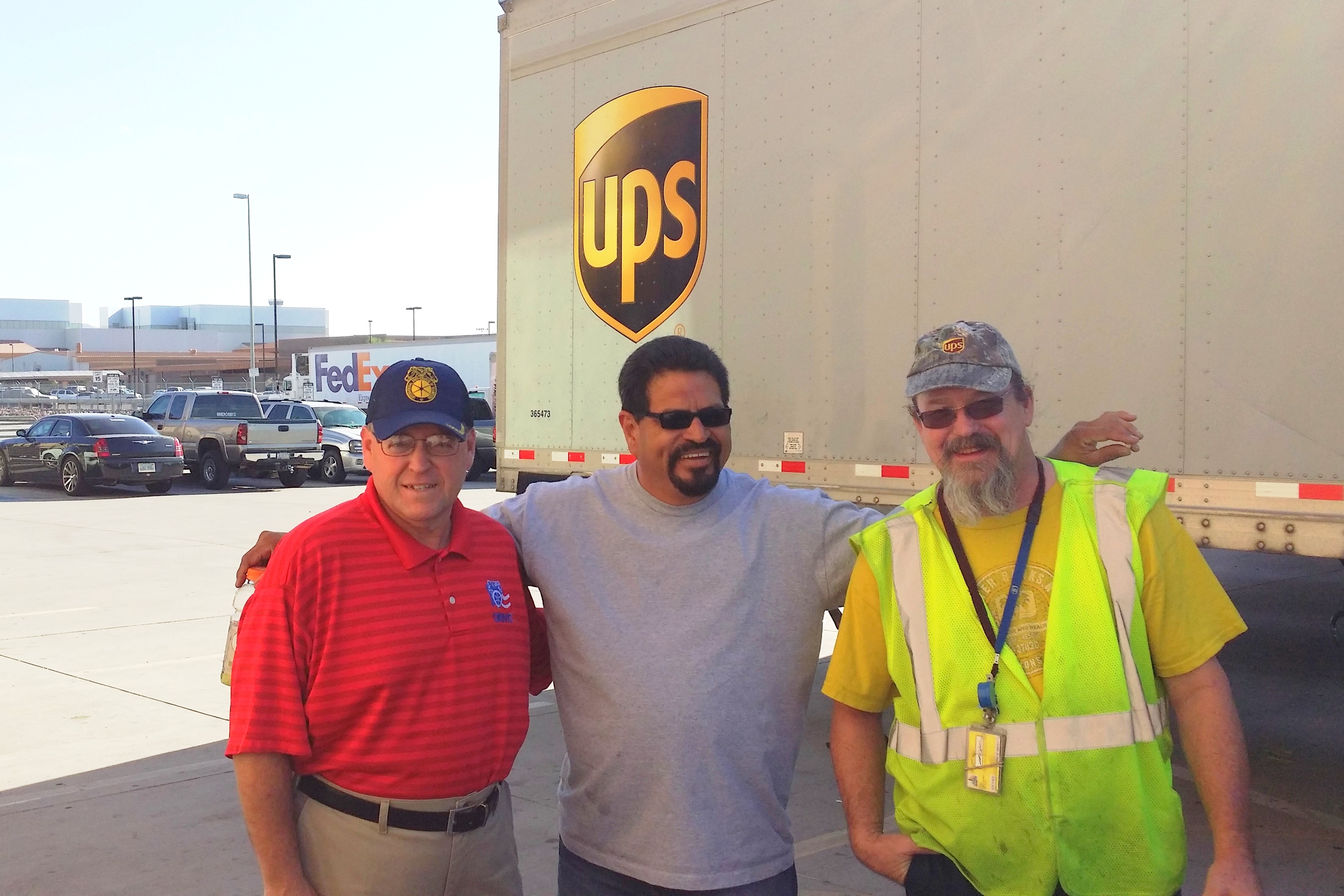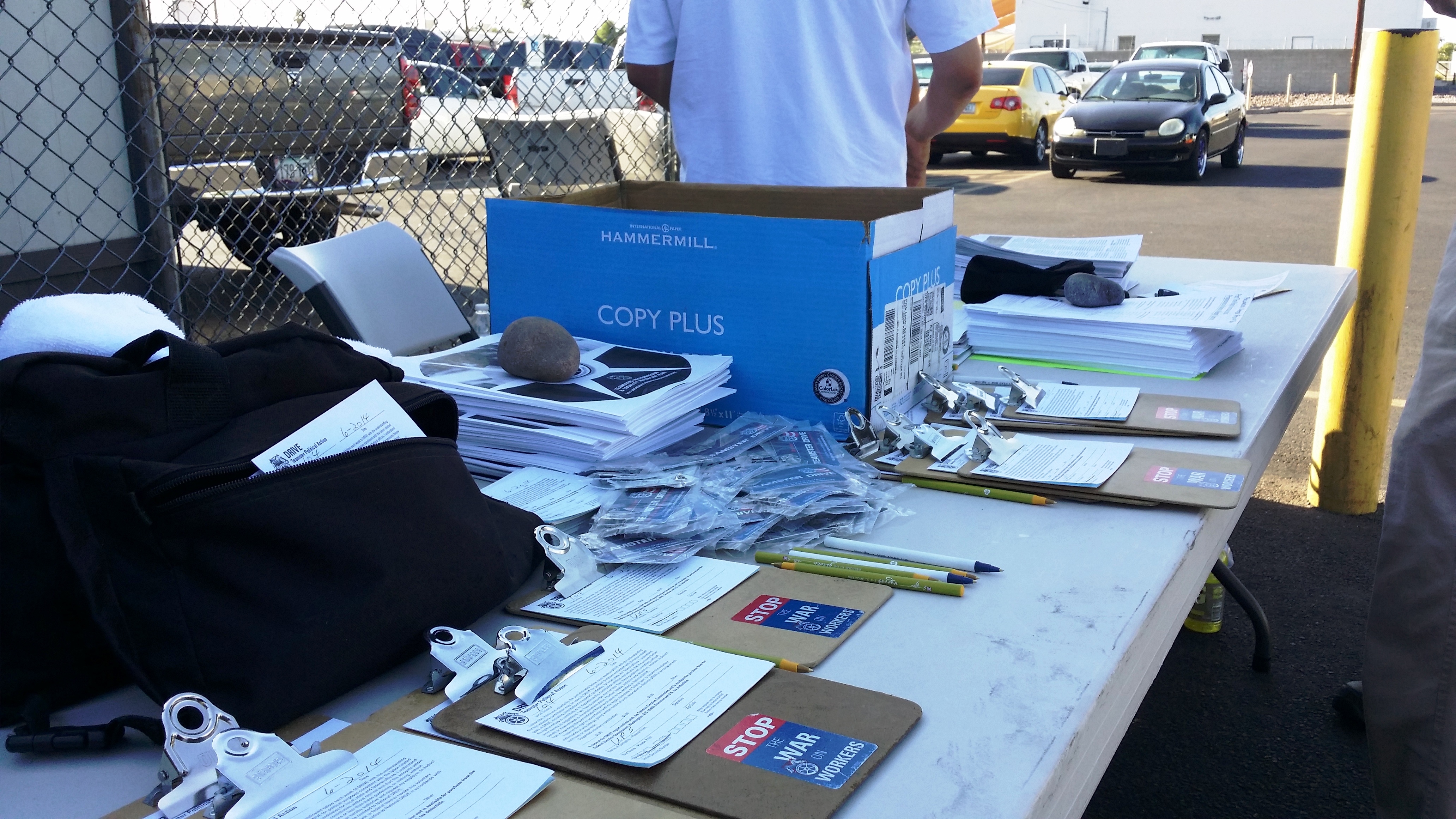 We started our first week concentrating on the Phoenix metropolitan area visiting the members at the Estrella, Phoenix, Tempe, Mesa and the Gateway facilities. We had some long days but it was worth every minute! We will move on to the north-western part of the state, return to the valley and then head to southern Arizona, back to the valley and then hit the eastern part of the state and then head north yet again. Stay tuned to see how our tour progresses and we look forward to seeing all of you very soon. Additionally our contract books have gone to print and should be done by the beginning to middle of July. We will let you know when they get in and then we shall start our tour again!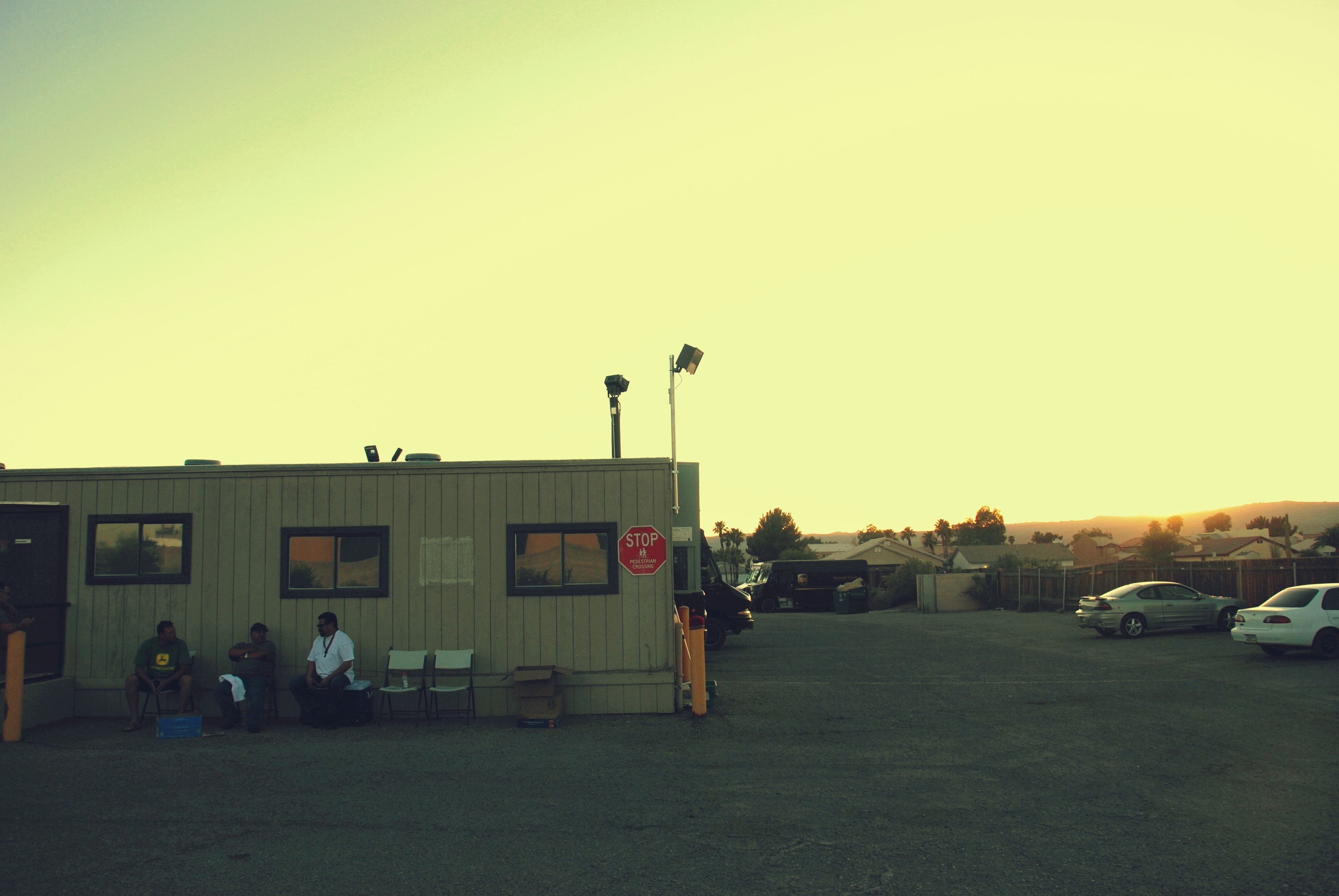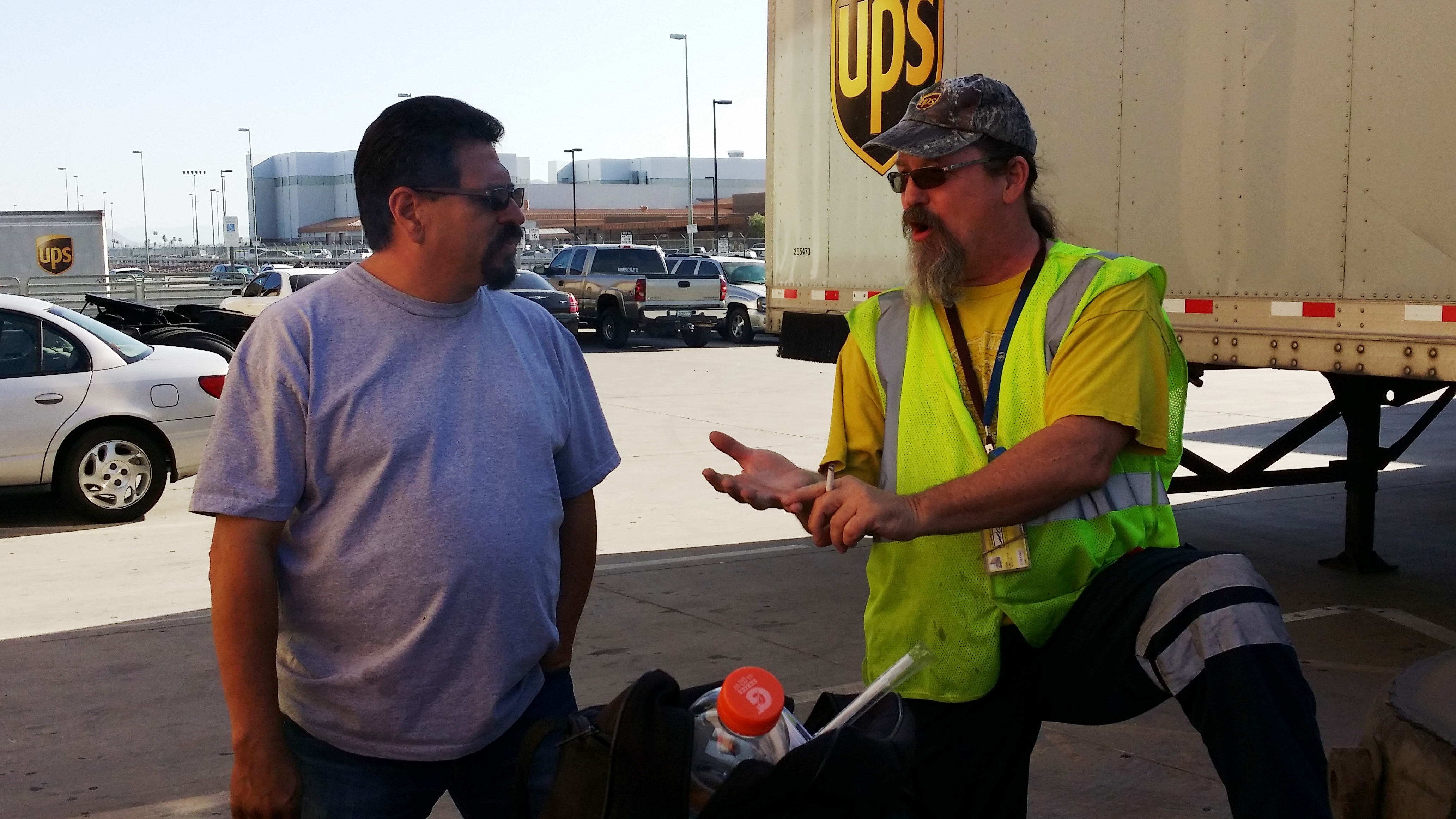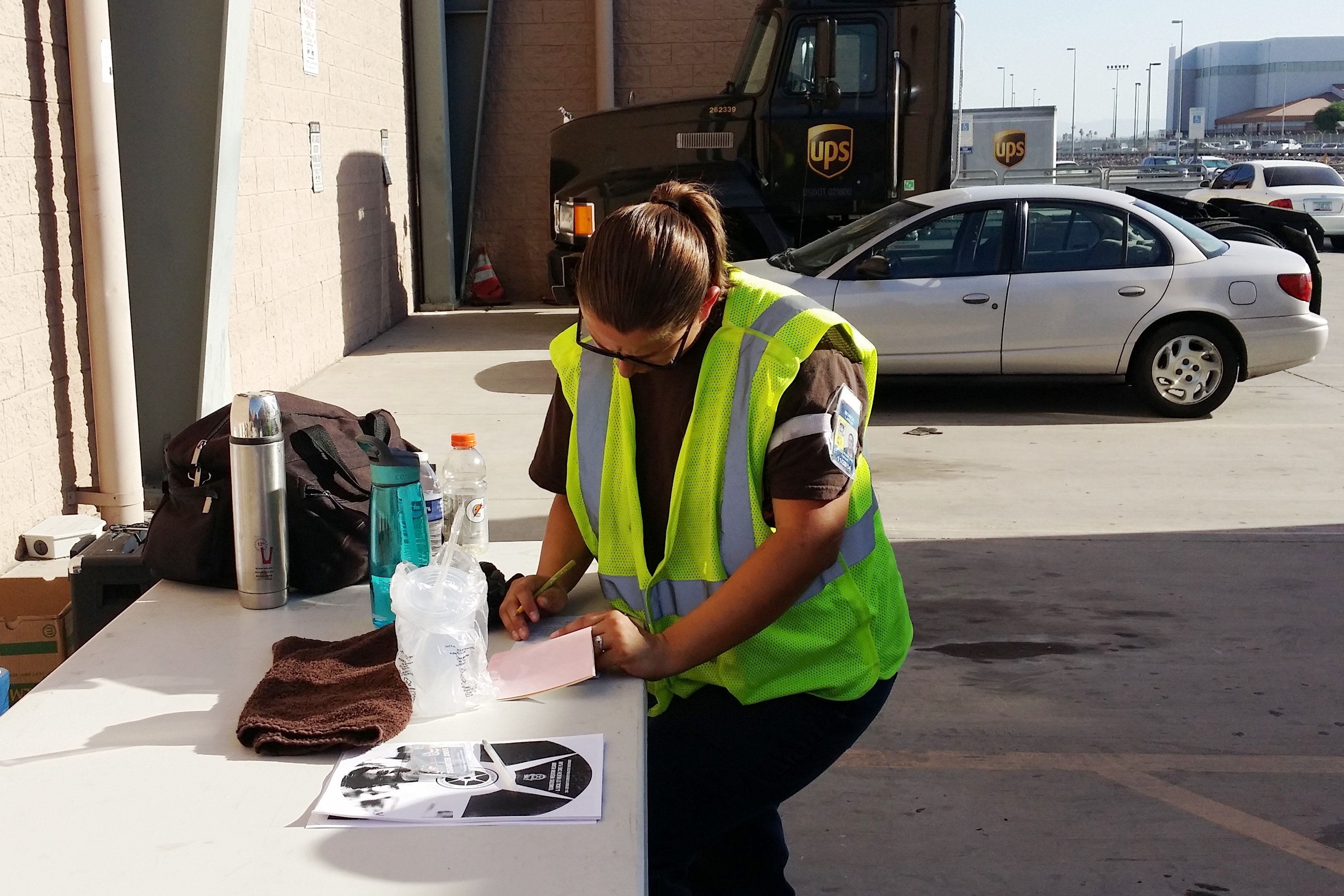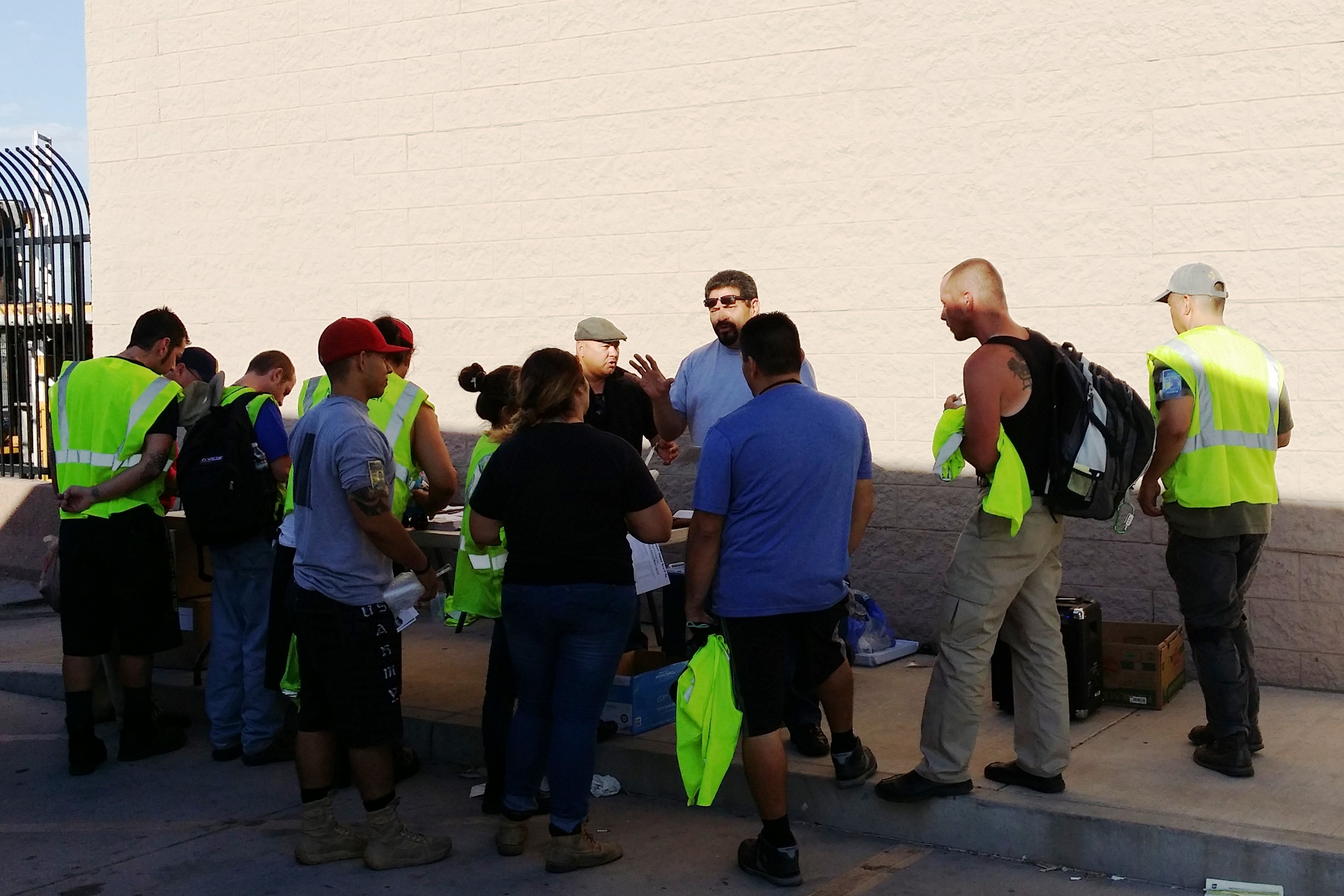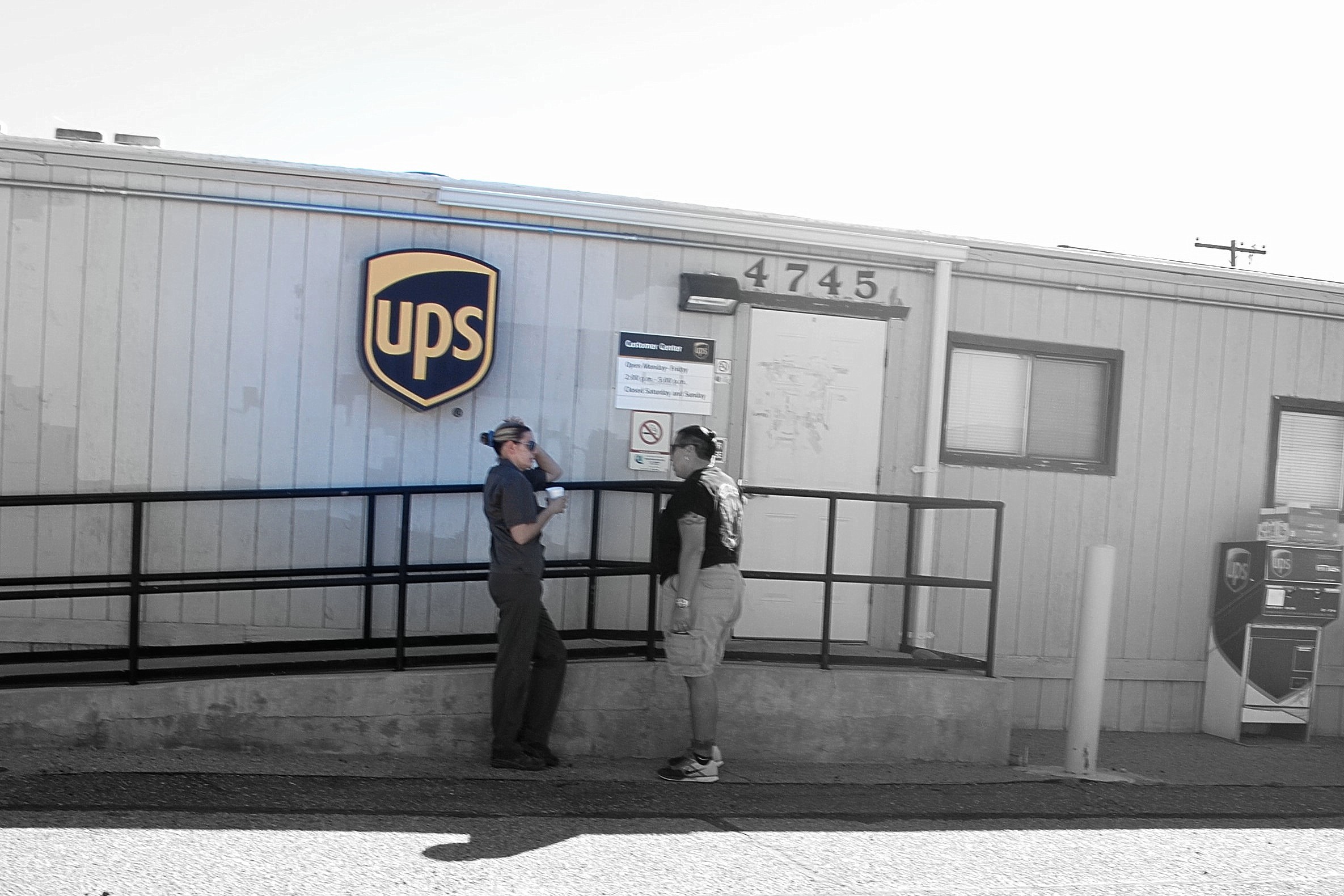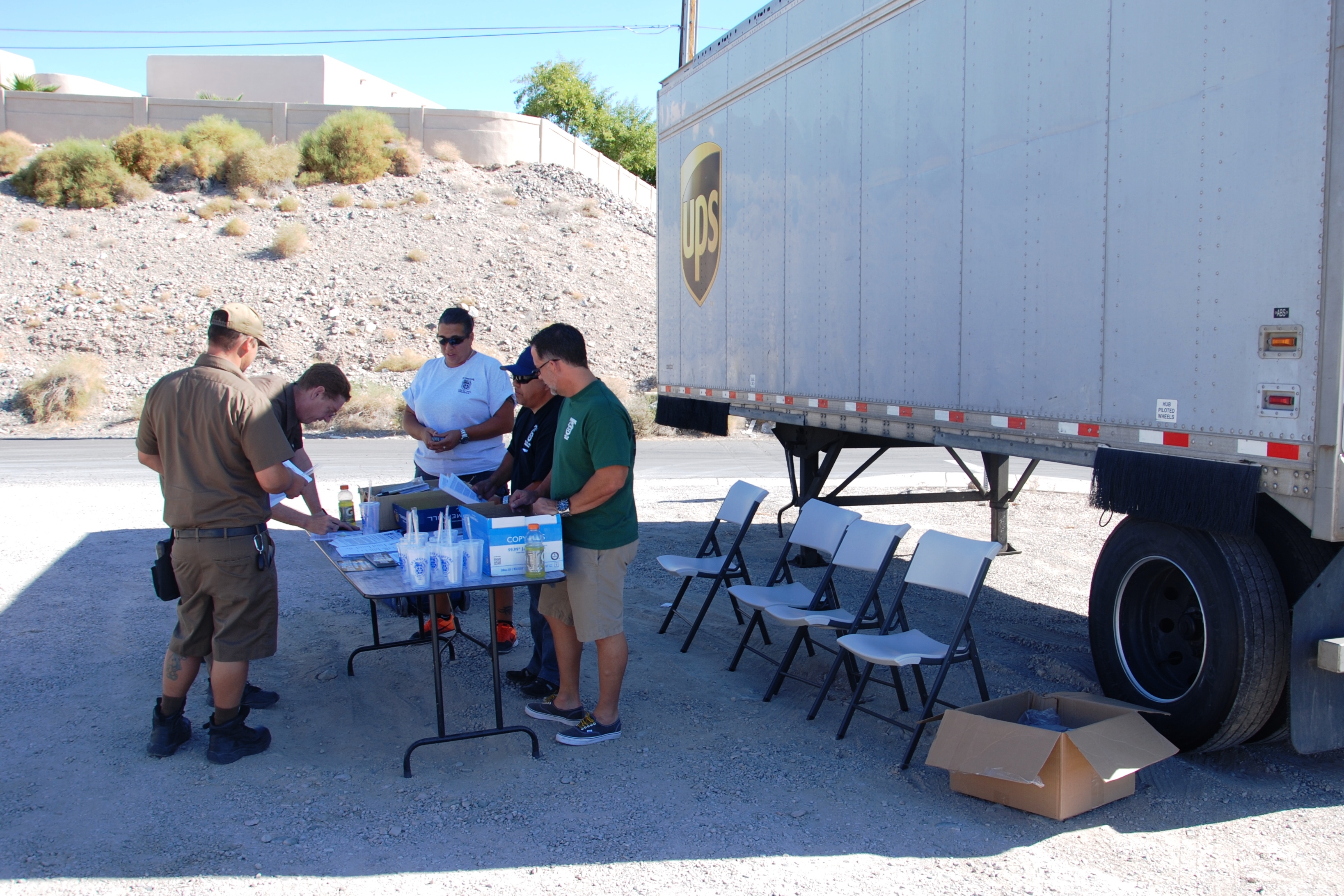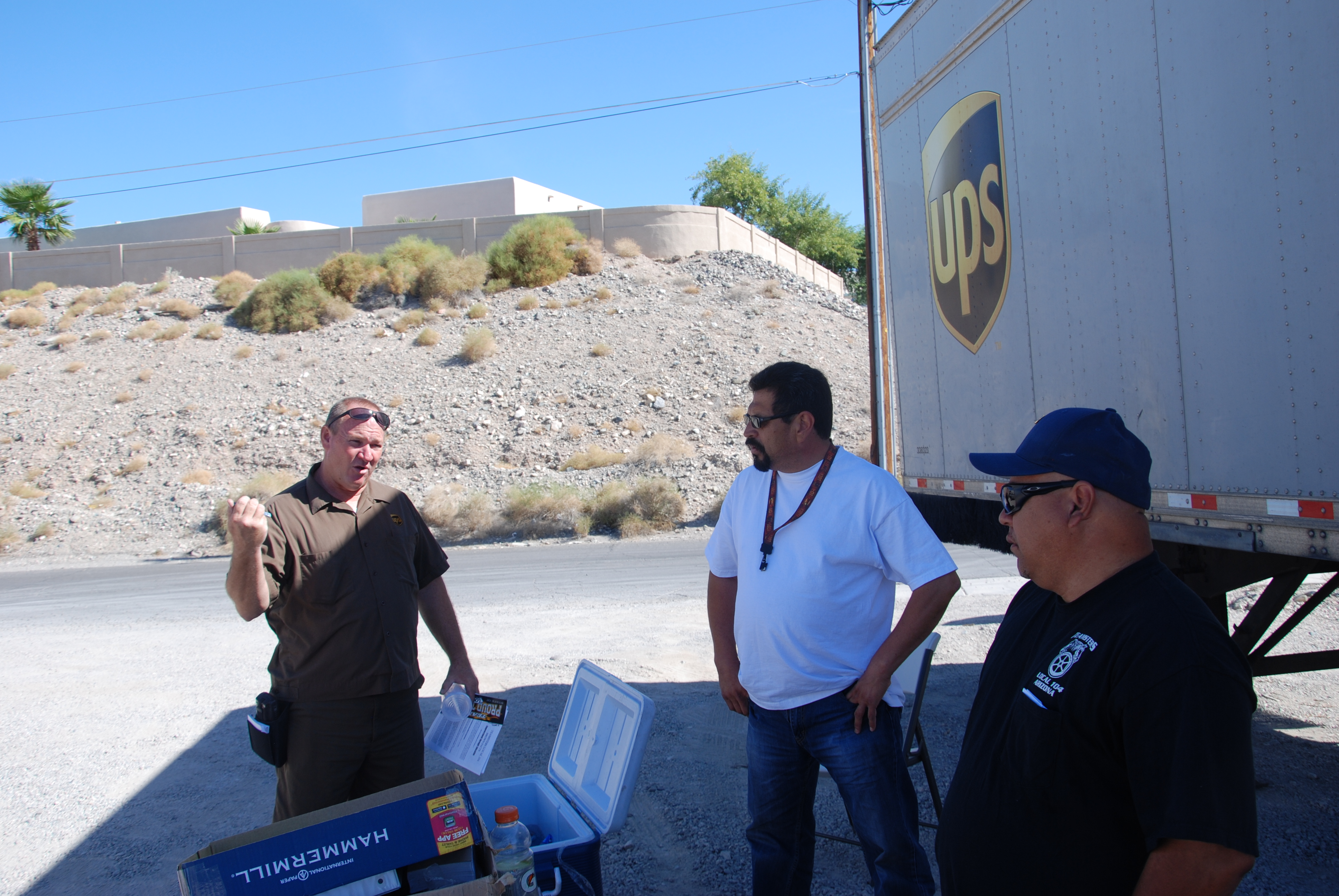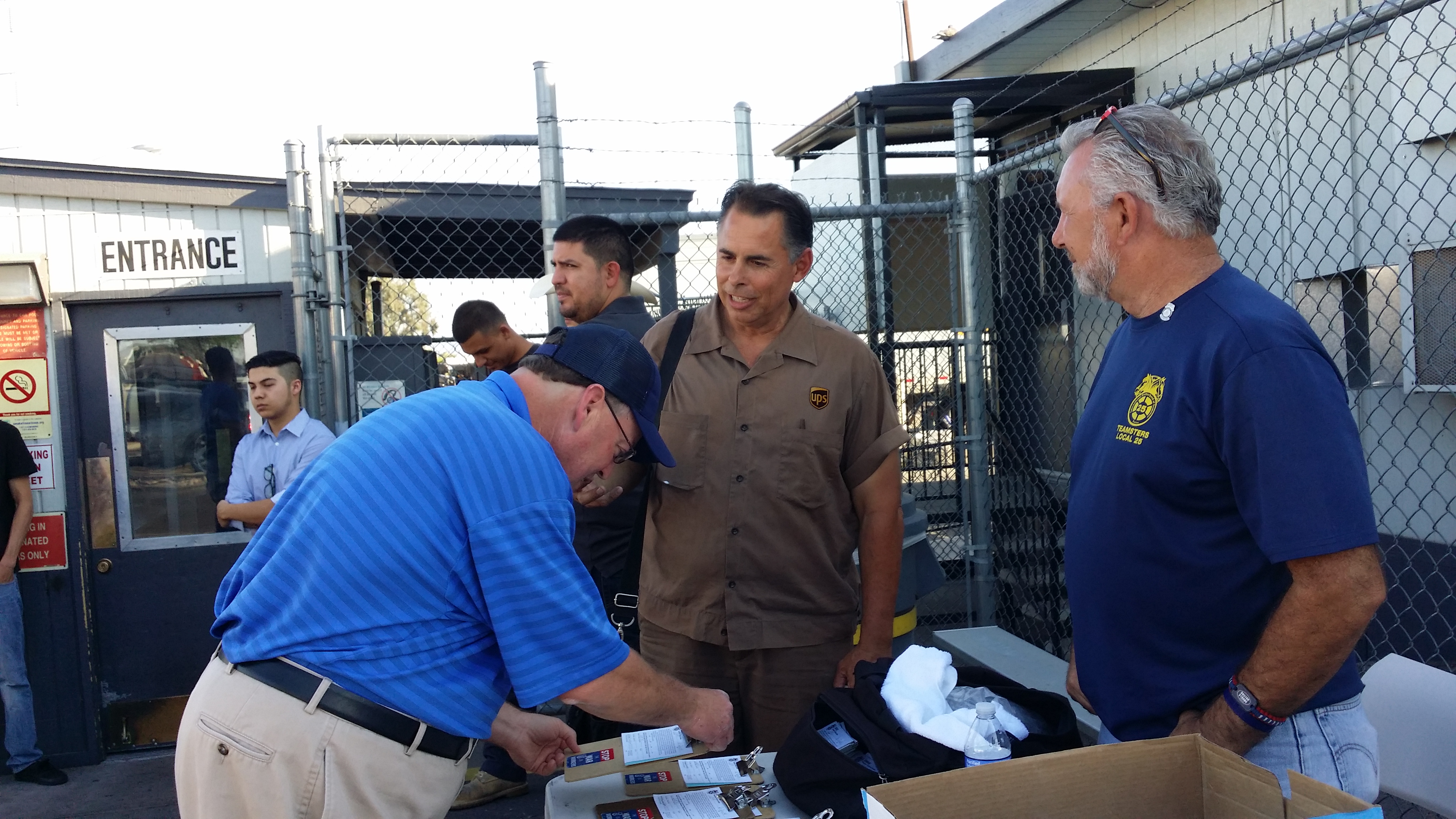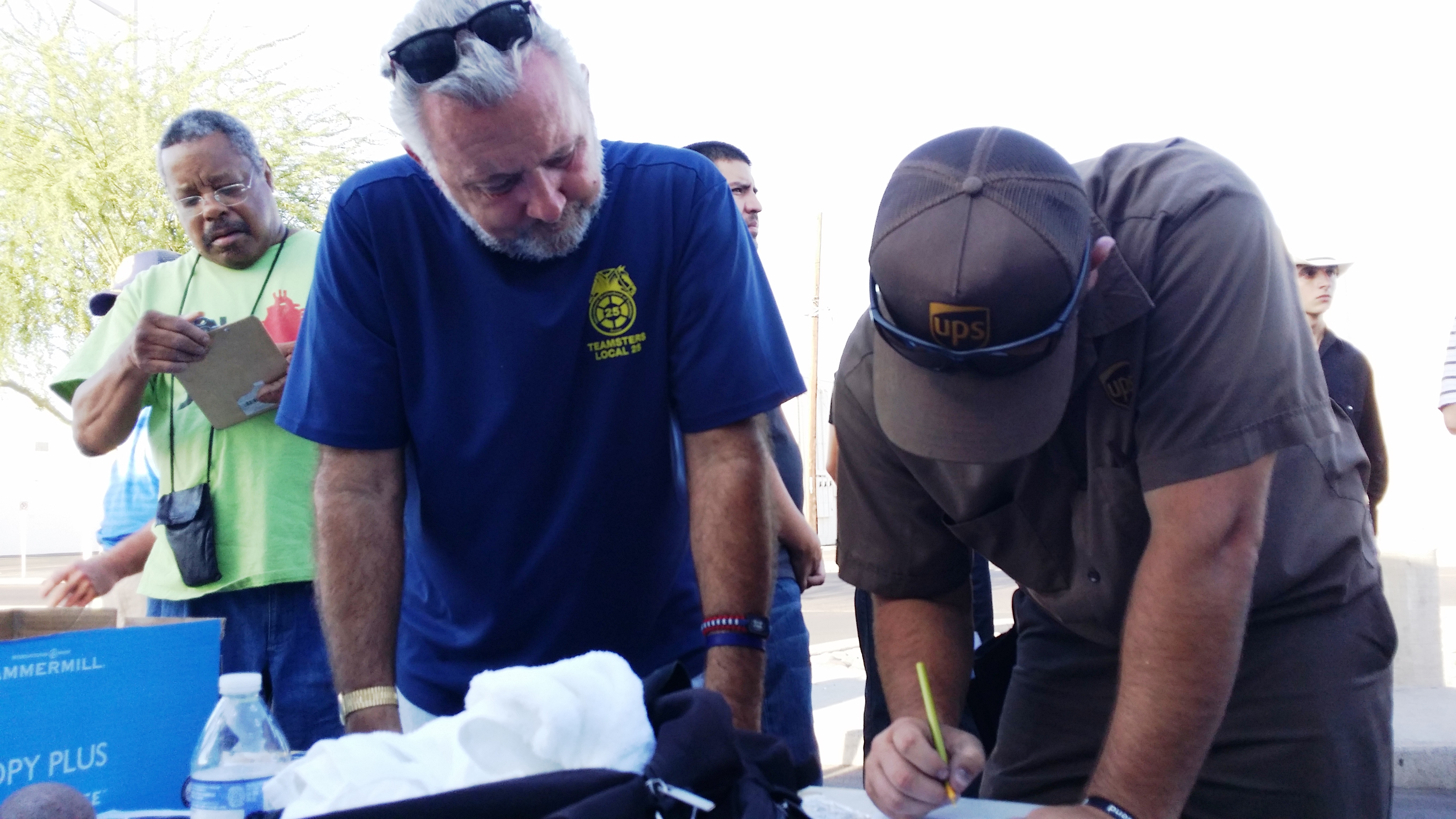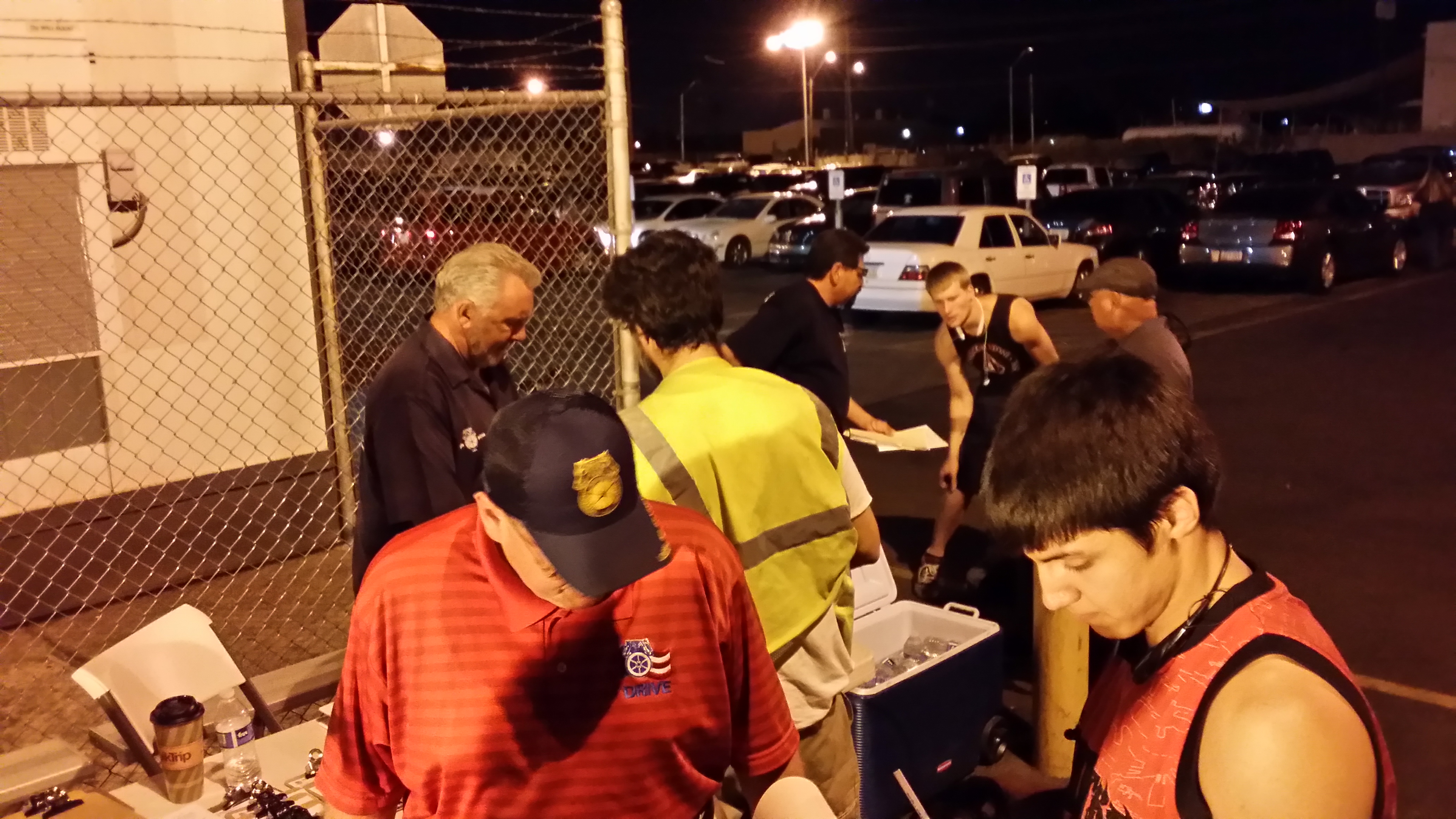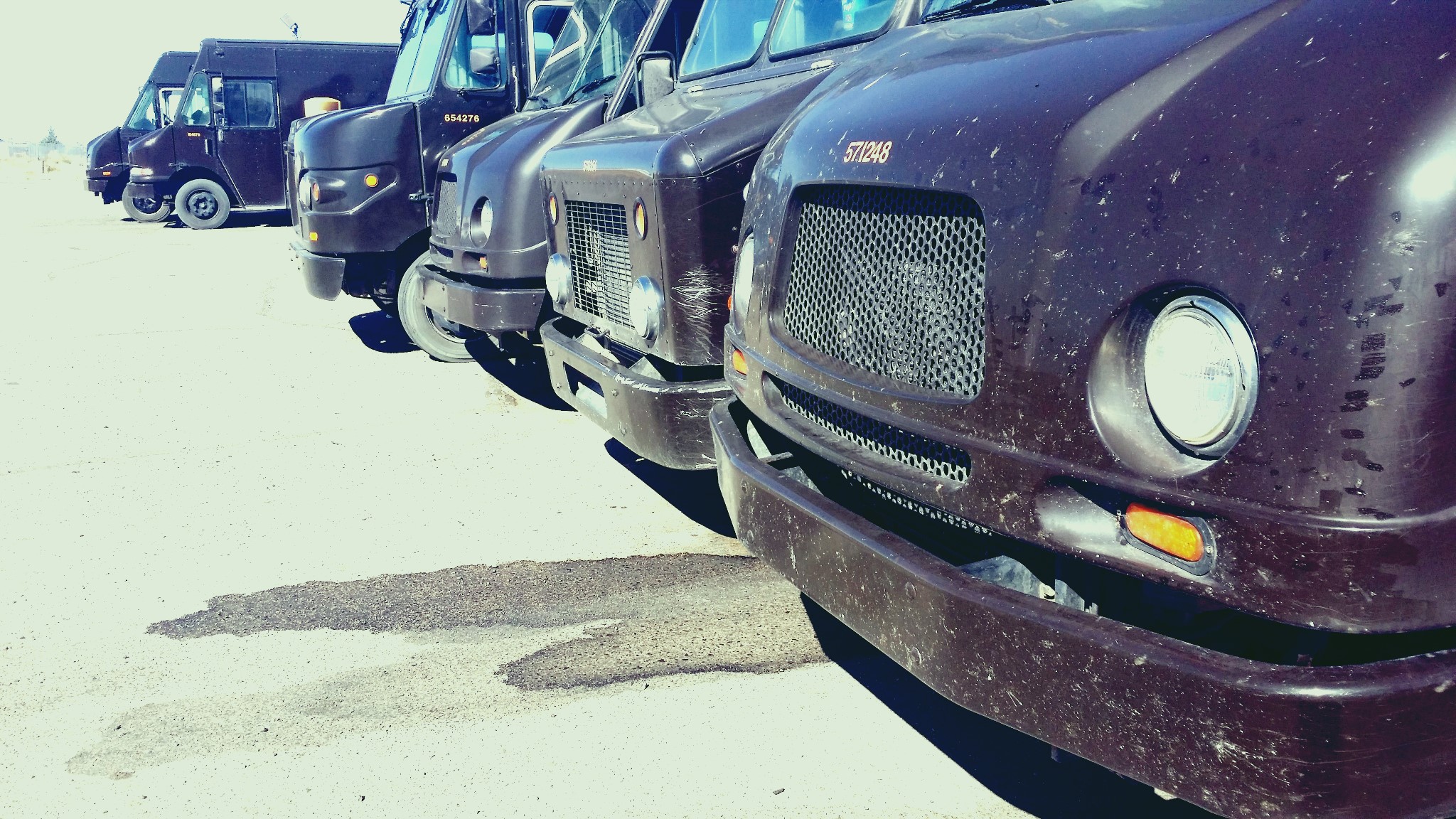 In Unity,
Karla E. Schumann
Vice President
Alex Montes
Business Representative
Carlos Toledo
Business Representative
Arnold Coronado
Business Representative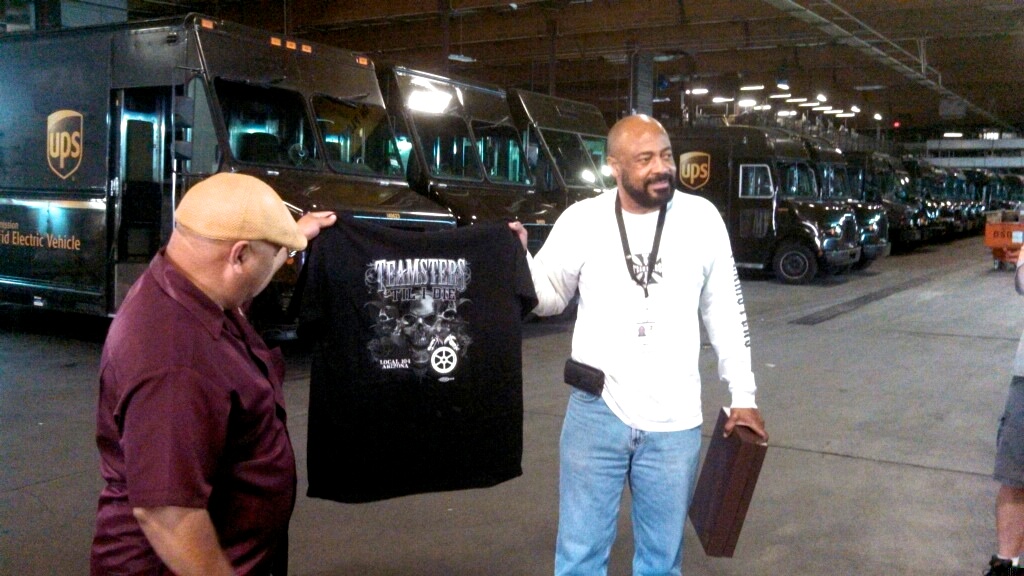 Happy Retirement Odis Griffen!!
Thank you for all your hard work over the years.
You will be missed!!
UPS FEEDER/DRIVERS/PART-TIMERS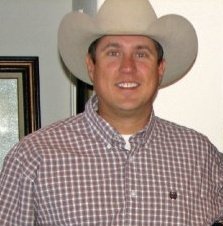 Dustin Howell Teamsters Local 104 Business Agent
Local 104 Feeder/Mesa/Tempe
Through trials and tribulations we stay united but very busy. Through constant communication and monthly Steward meetings we stay on top of things. With using new tactics of group text messages and "think tanks" we continue to stay in front the issues that arise. I'm proud of the hard work and due diligence that our team shows daily and most important the reasons why a Steward devotes their life to our membership, pride, knowledge, and to protect what is ours, Our Contract.
Mesa
We continue to deal with heavy layoffs for full time drivers. This creates a snowball effect for the displacement of part time employees. Full time drivers have the right to displace to least senior part timers in order to get their guaranteed 8 hours. This is tough because they're working split shifts and this tends to cause staffing issues. We have had dependability issues, seniority violations, and supervisor working violations due to this. The paid hour days are over 10 hours and excessive overtime grievances are being filed daily. Safety concerns in the part time ranks for belt splitters and the ergonomics of the design will be a new issue we will be looking into.
Tempe
Tempe is my busiest with excessive overtime, supervisor working, harassment, seniority violation, and classification violations. Our Stewards continue to stand their ground and more importantly help teach Contractual items daily. Preload leads the way with over 140 grievances filed with Camelback coming in second with close to 100 filed. The biggest obstacle for the company is attendance. It's a grueling task to have to withdraw supervisor working grievances because of employees not coming into work. We've had a few layoffs in Tempe but lately they seem to be short of drivers so they continue to borrow from the Mesa building.
Feeder
Once again we are dealing with subcontracting grievances. The hard part is trying to prove "subcontracting" as opposed to "drop ship" customers. With teamwork we will prevail. New issues of the dispatch board and the company not following the proper bidding/bumping process is in question and will be settled in the near future. Holiday pay is once again in question as well. The company has purchased new tractors that have multiple censors monitoring space cushions, side drifting from driver side to passenger side, and blind spot detectors in the mirrors. Also taller cabs with better head room for more windshield visibility. The feeder department is struggling at this time with the I-10 road closure and rerouting corridor work. Estimates of 2 to 3 months before road repair completion will be challenging. The feeder department will also be putting on 10 to 15 new drivers this year. Thanks to all our Stewards and Members for upholding what is ours and your dedication towards Our Local. Remember in a right to work state like Arizona we don't have to be a Teamster Member, We choose to be one!
In Solidarity,
Dustin Howell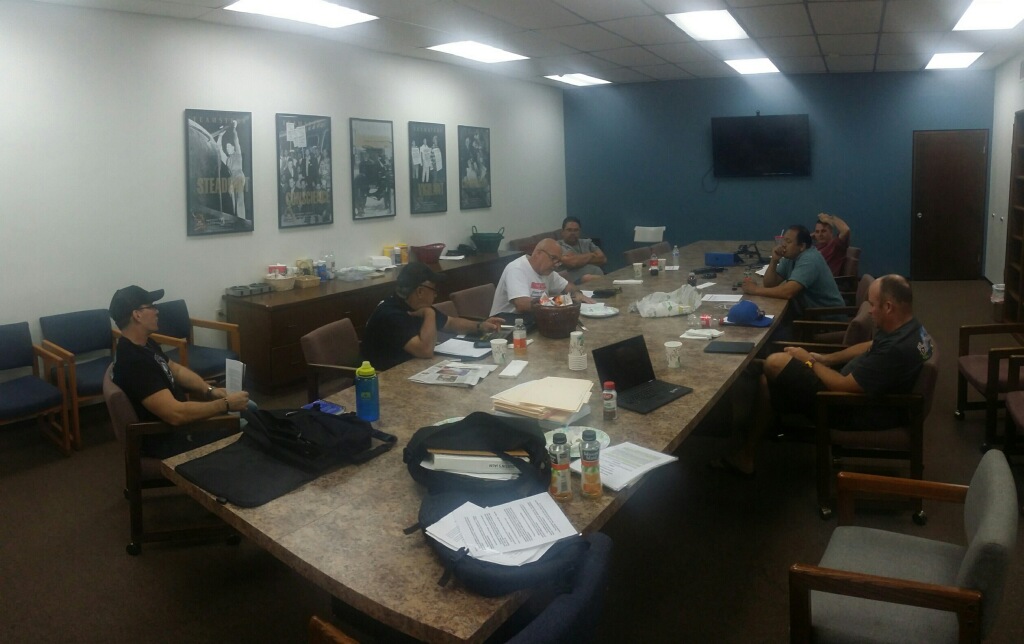 Feeder Stewards left to right: Tony Nuetzman, Joe Figueroa, Maurice Nelson, Jesse Rudd, J.R. Johnston, John Bandin, Brian Pope.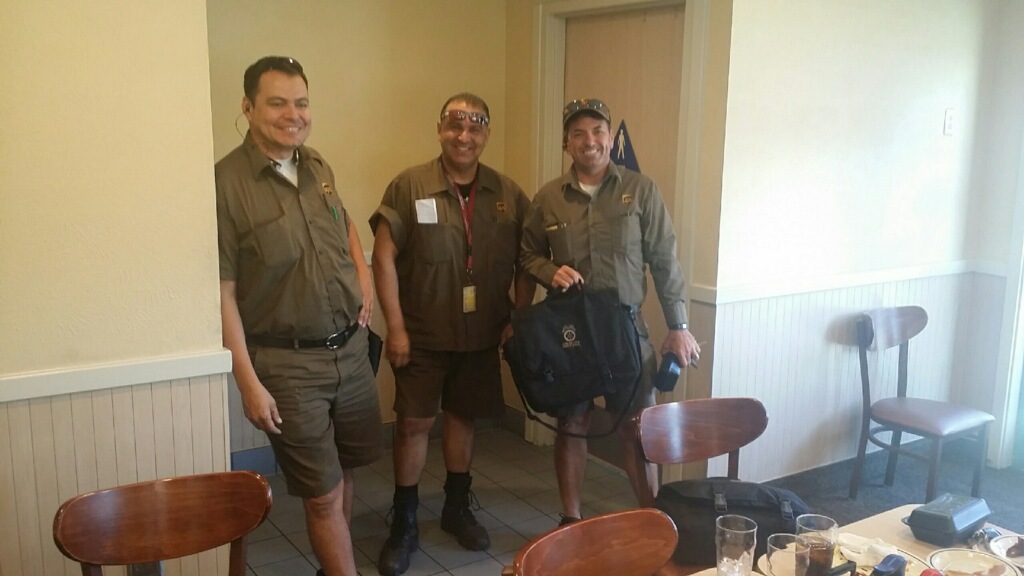 Mesa Center Stewards from left to right: Norm McKissick, George Streight, Dan Sullivan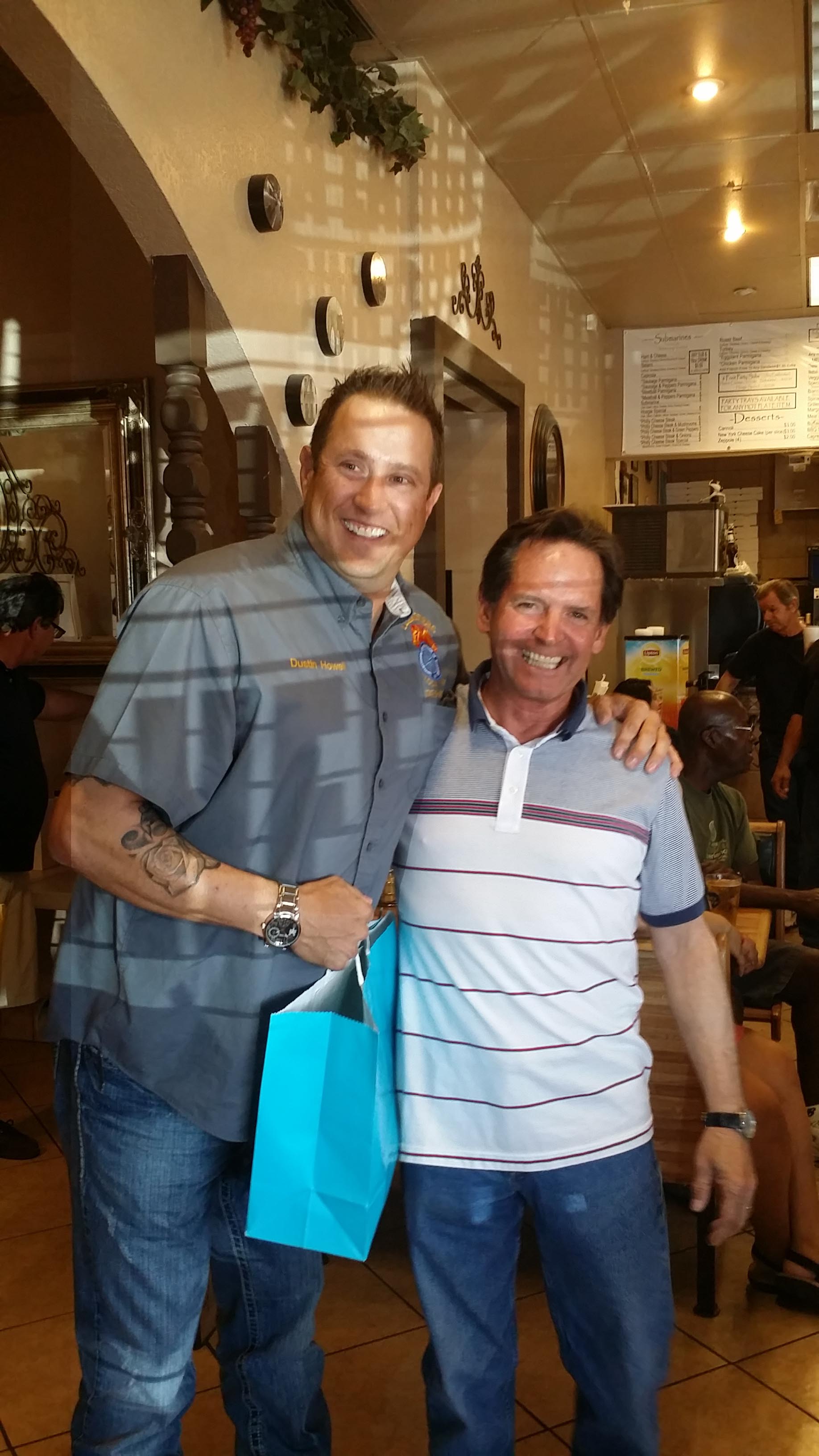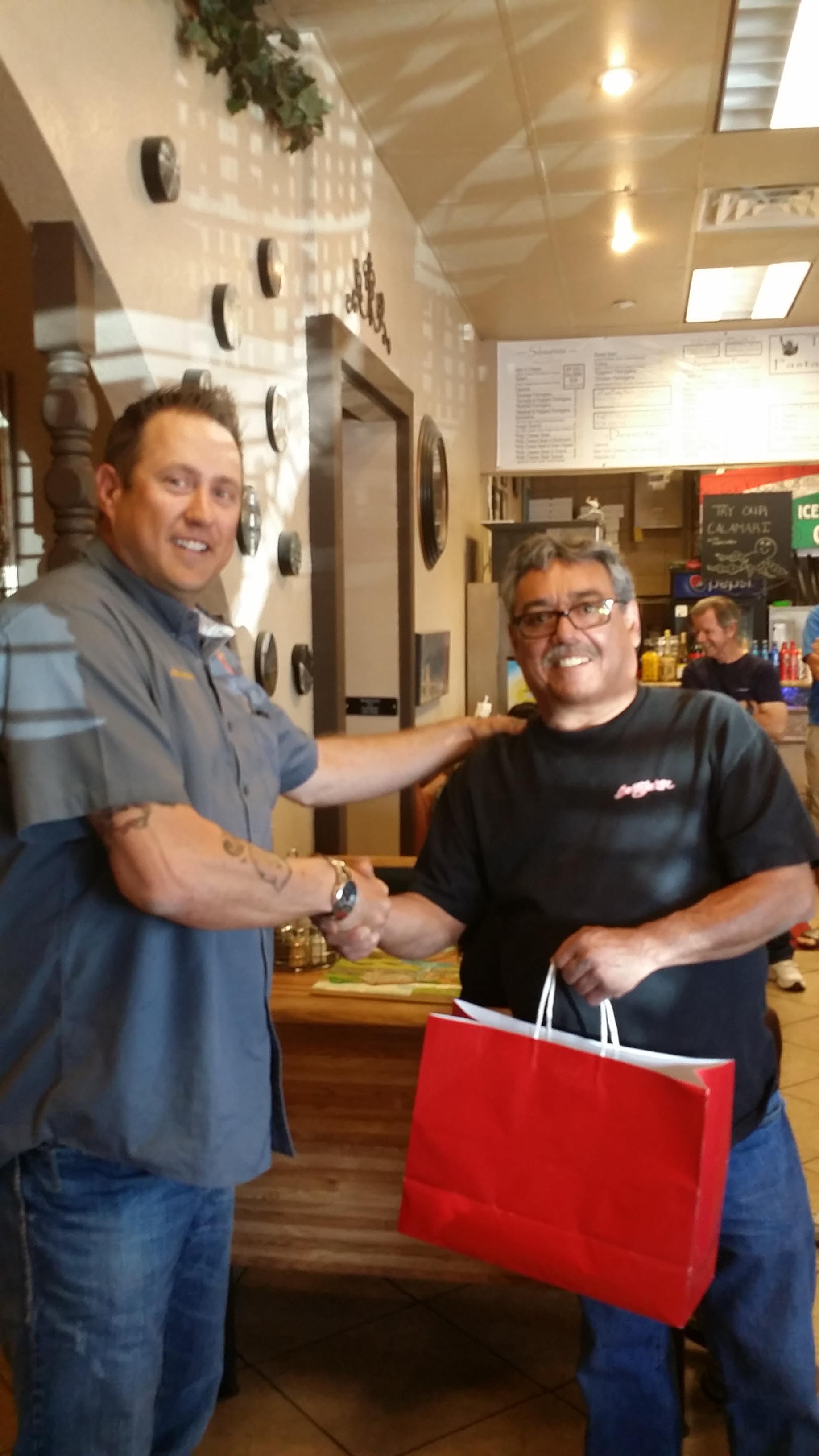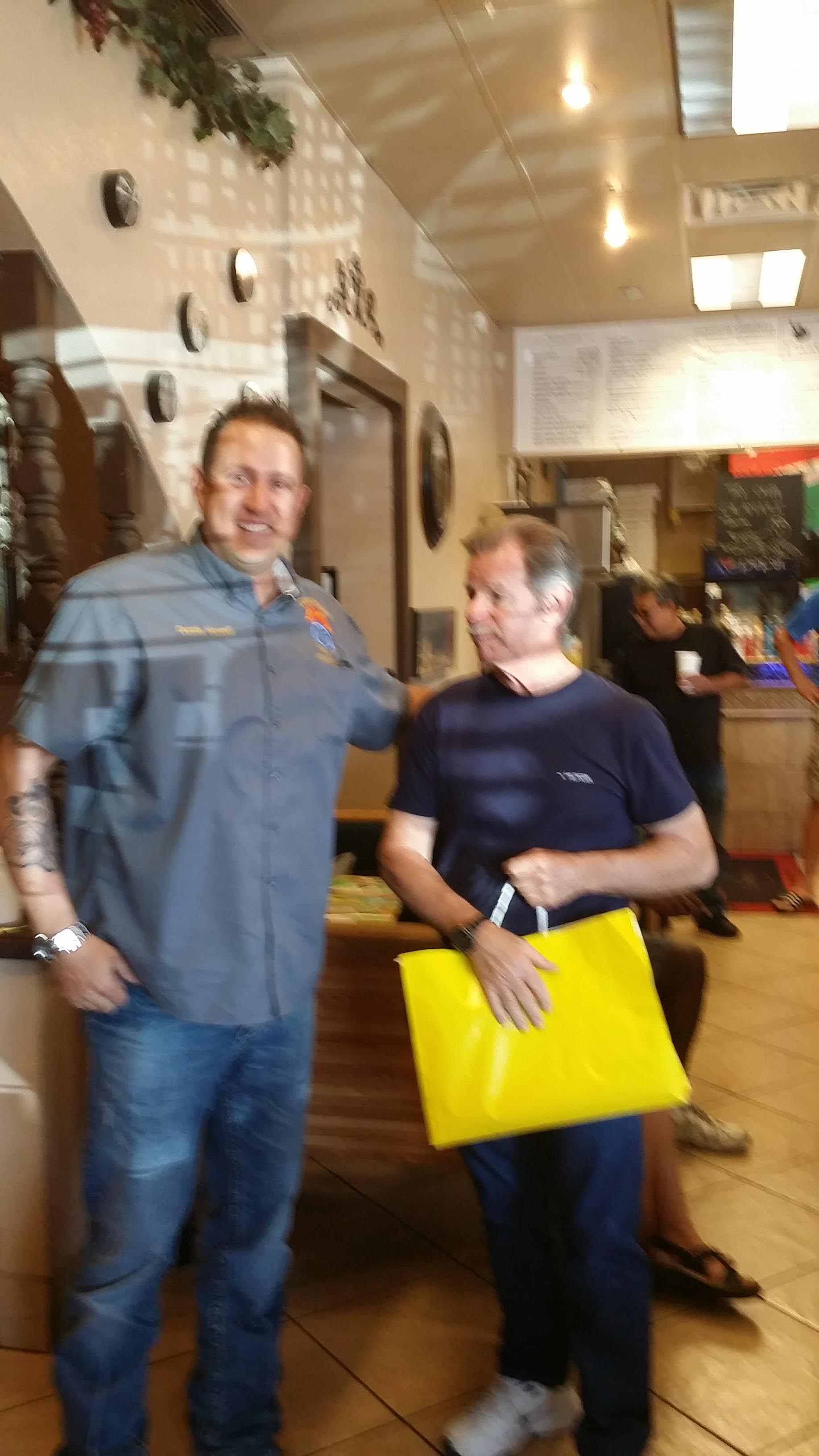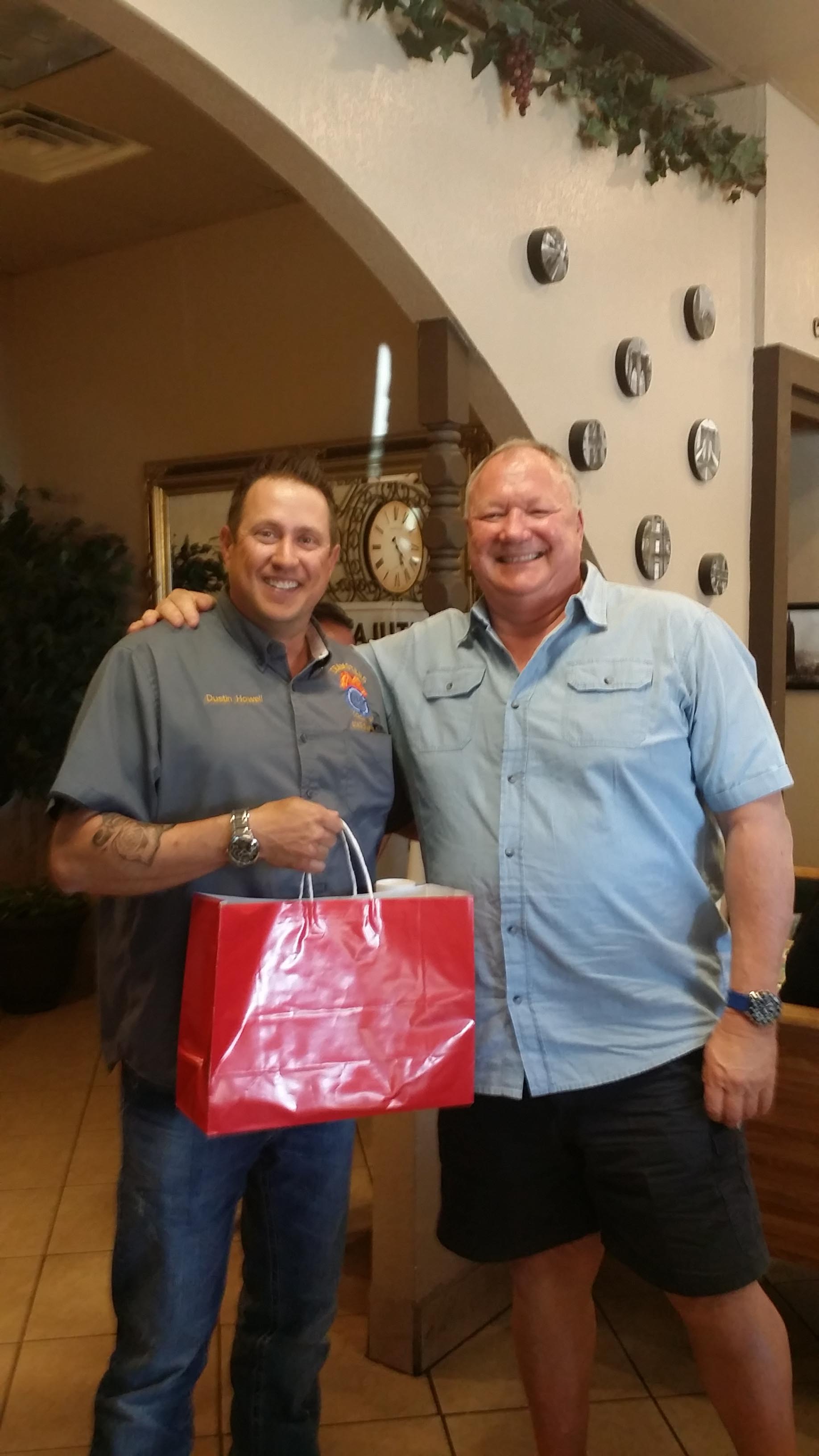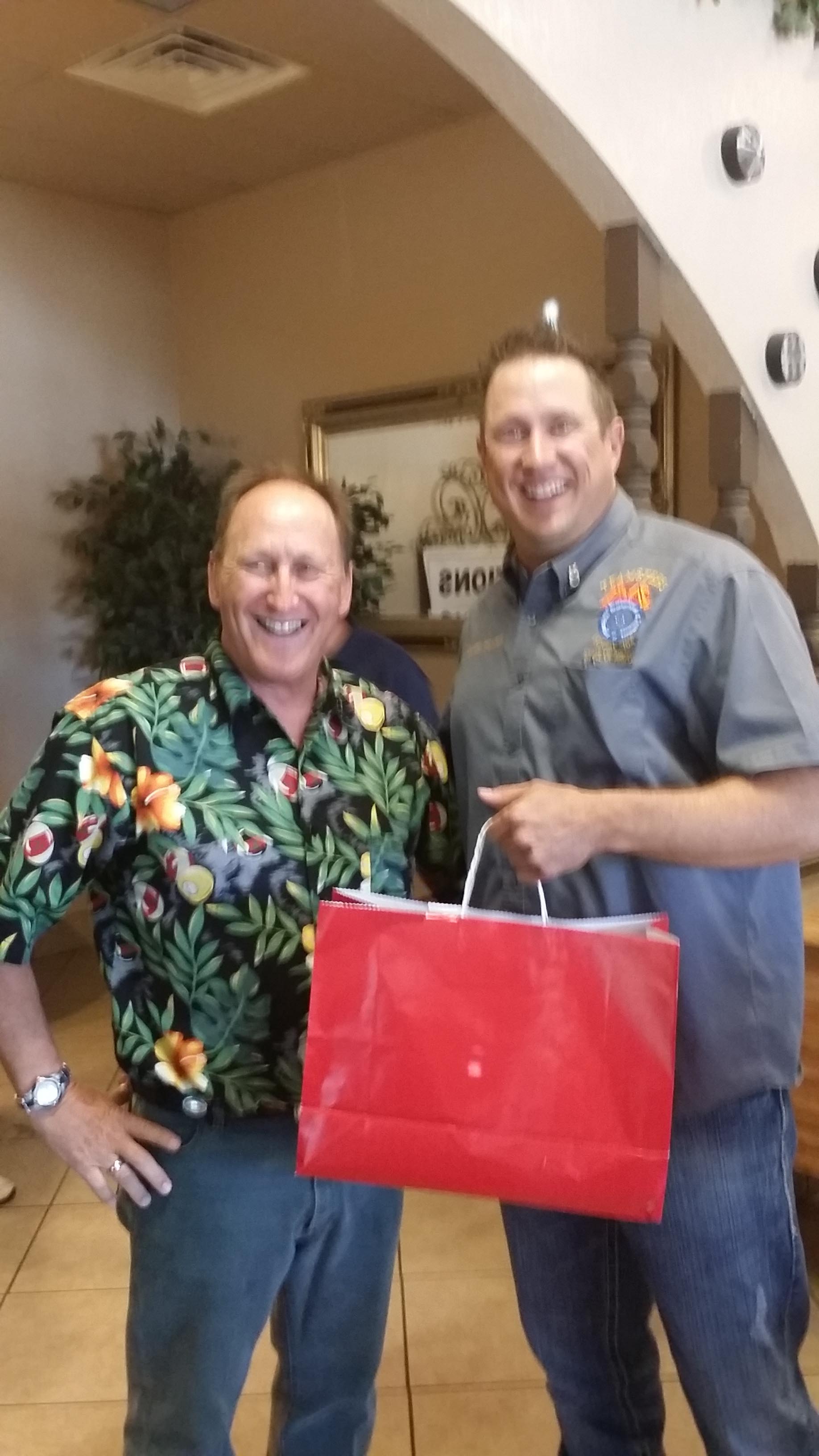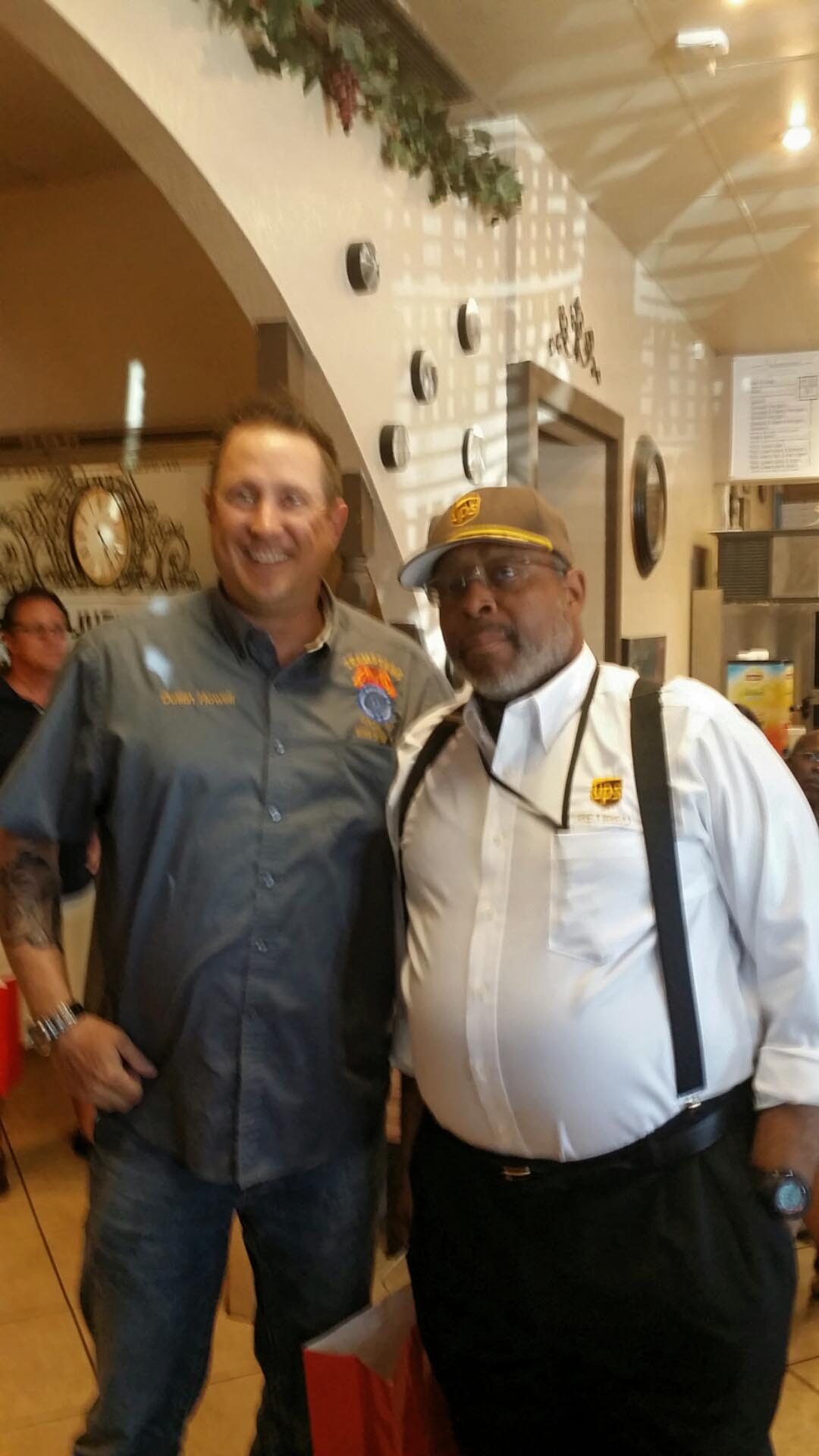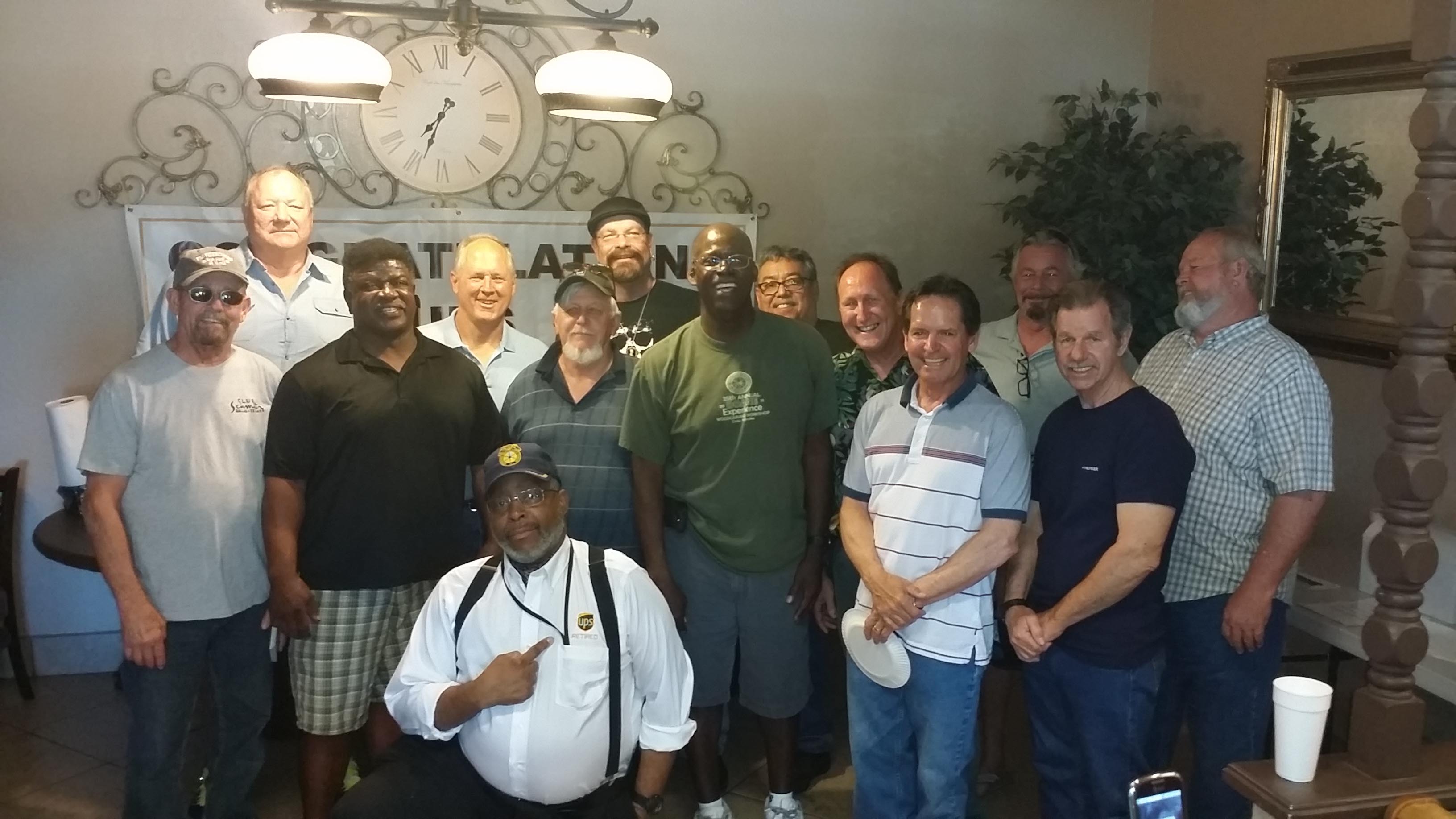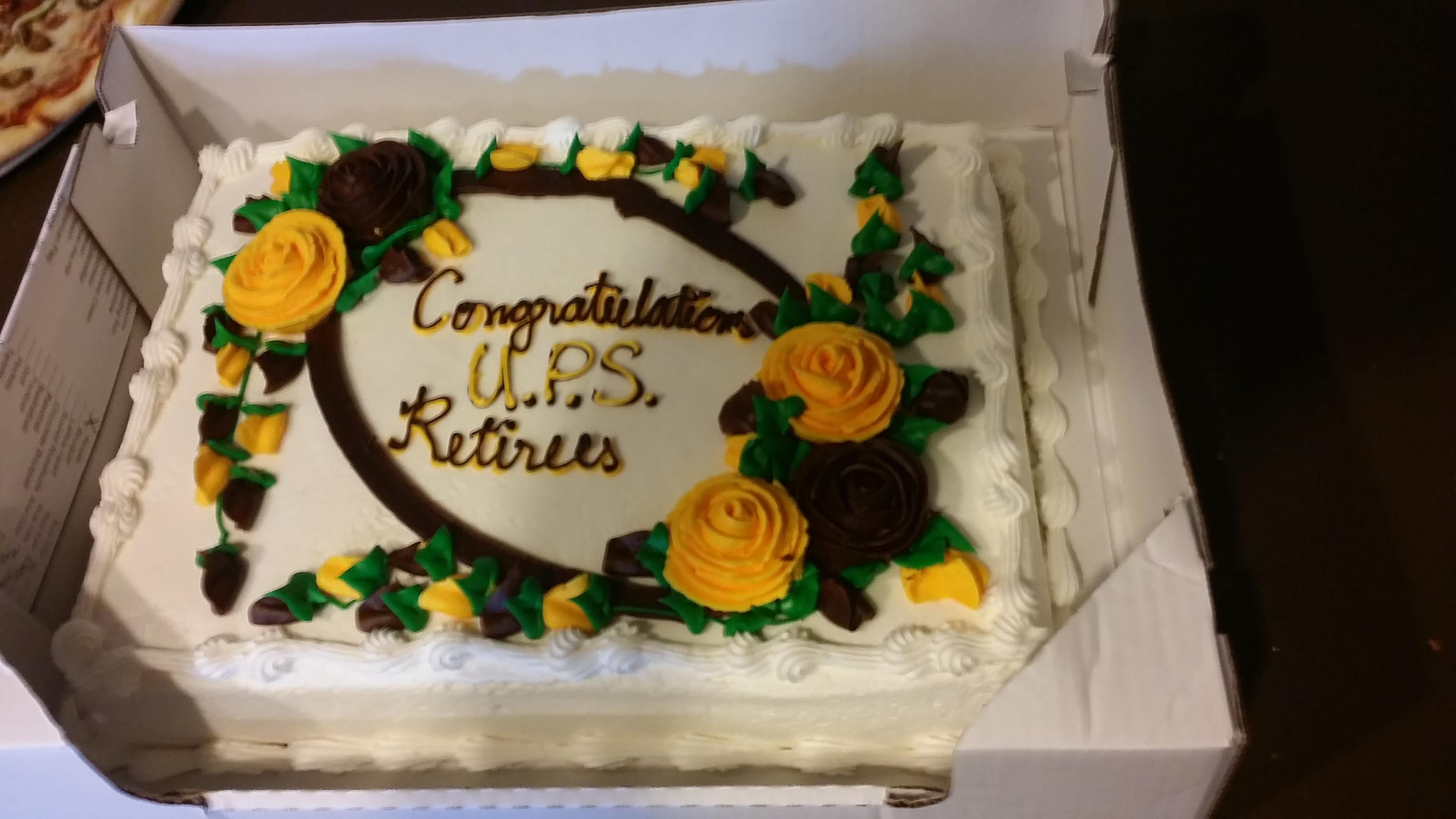 --
2013-2018 IBT-UPS National Master Agreement
2013-2018 IBT-UPS Southwest Sort Rider - Final Master Copy
2013-2018 IBT-UPS Southwest Package Rider - Final Master Copy
2013-2018 Western Region Supplement - Final Master Copy
National UPS Master Agreement Takes Effect
Ontrac Line Haul Drivers Ratify First-Ever Teamster Contract
Teamsters Western Region & Local 177 Health Care Plan Conference Calls for UPS Members
Teamsters Western Region and Local 177 Health Care Plan - Click here
2013 National Master United Parcel Service Agreement, All Supplements, Riders and Addenda in effect starting April 25, 2014 1
2013 National Master United Parcel Service Agreement, All Supplements, Riders and Addenda in effect starting April 25, 2014 2
Restrictions regarding the use of cell phones while operating a commercial motor vehicle